Tinfoil Security wants to make security simple. Tinfoil is a developer-friendly service that lets you scan your website for vulnerabilities and fix them quickly and easily. It's their belief that the mindsets of building and breaking are separate, and switching between them takes significant time. Tinfoil thinks it's most important for you to be able to focus on the building and leave the breaking and securing to them.
"We recently announced the launch of the Tinfoil web application scanner," announces Ainsley K. Braun, co-founder and CEO of Tinfoil Security. "With it your site is routinely monitored and checked for vulnerabilities using a scanner that's constantly updated. Using the same techniques as malicious hackers, we systematically test all access points, instantly notifying you when there's a threat and giving you step-by-step instructions, tailored to your software stack, to eliminate it. You have a lot to manage, so let us manage your website's security."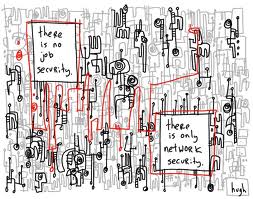 Tinfoil Security initially started out in Boston, and soon after relocated to Palo Alto, Calif. With help along the way from MassChallenge, 500startups and others, the founding team of MIT graduates took its extensive experience in online security and leveraged the startup accelerators. Tinfoil Security is a group of hackers looking for a way to automate an affordable security solution for startups, small businesses and individuals.
"My co-founder, Michael Borohovski and I were both working in the intelligence community in Washington, DC and were realizing that a lot of the websites we use regularly had many serious vulnerabilities," explains Braun. "We would disclose what we'd find to a company, who would then go in to patch it up. The issue we were noticing was that often they'd patch it in a way that we could still get around the issue. We ended up walking them through how to fix the vulnerabilities and realized there needed to be a simple, affordable solution for recurring security monitoring."
"We launched Tinfoil into our public beta on September 26 and are focusing on continuously improving the scanner to a point where it's learning from what it finds," says Braun. "The team is growing, and I hope our customers grow with us. For the next few months we'll be dedicating ourselves to our web application efforts. Beyond that our focus will be on integrating our tools into the developer life cycle. Turns out there are two mindsets in engineering:  building and breaking. To switch into security you have to turn off the mindset of building and think about breaking what you've just built."
"Our personal goals are to learn new things every day," concludes Braun. "We apply that to our goal of simple fire and forget security at Tinfoil to move quickly and make sure the product is growing with our customers' needs. The passion that we hold is two-fold: really in-depth and comprehensive security, coupled with a focus on respecting our customers' time and making things as easy to use and actionable as we can."

Our mission within the Rackspace Startup Program is to empower entrepreneurs with the Fanatical Support™ of Rackspace, the open cloud company, to be change makers within the startup movement. Are you currently working on a startup idea? Is your startup affiliated with a venture capital firm, accelerator or university program?  If so, contact the Space Cowboys today to get the help you need to launch your startup.