Alan Jaffe, a jazz tubist and the entrepreneur who developed Preservation Hall into a New Orleans jazz tradition, once said, "New Orleans is the only place I know of where you ask a little kid what he wants to be and instead of saying 'I want to be a policeman,' or 'I want to be a fireman,' he says, 'I want to be a musician.'" It's only fitting that music software startup Tutti Dynamics calls NOLA home.
Rackspace Startup Program member Tutti Dynamics creates interactive music software that enables users to practice playing their instruments with master musicians. The Tutti Music Player allows users to watch the master musicians from multiple angles; solo and mute instruments in the ensemble; access sheet music; loop sections of the music; and more. Students and teachers can download songs and music lessons from the world's top performers and educators, including members of Jazz at Lincoln Center Orchestra, professors from Berklee College of Music, jazz legend Wynton Marsalis and many of New Orleans' most respected musicians.
"In 2006, after graduating film school, I conceived an interactive video experience based on my documentary work with Marcus Roberts (American jazz pianist) and other professors and students in the jazz program at Florida State University," explains Darren Hoffman, CEO and founder of Tutti Dynamics.  "I created a prototype of an immersive music video experience using an underutilized and largely unknown feature built into almost every DVD player – the 'angle' button, which enables the user to control who he or she wishes to focus on – any musician at any point in the music – from multiple camera angles."
Hoffman started Tutti Dynamics while he was studying music in graduate school in New Orleans. He started filming the lessons of his master teachers, and the New Orleans Jazz and Heritage Foundation awarded him a grant to begin recording some of New Orleans's best musicians. "We are driven by the desire to help others reach their musical potential. We make it fun and affordable to practice with musical greats," says Hoffman.
With help from Rackspace, Tutti Dynamics ran a Tutti Music Player pilot with Jazz at Lincoln Center that involved hundreds of high schools around the country. The Player is now being used by students at Berklee College of Music. And since the 2013 release of the Tutti Music Player for iPad, Team Tutti continues to release larger collections of music in multiple genres.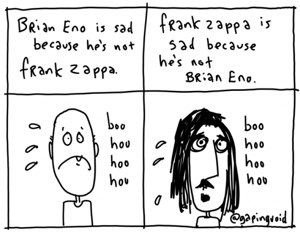 "We love the Rackspace team," says Kristen McEntyre, Tutti Dynamics COO and co-founder. "You can actually read about it on our blog. We chose to work with Rackspace because of the company's reliable and powerful service and their reputation for working with startups."
The Tutti Music Player requires the delivery of large amounts of media to the user. For example, the songs produced with Wynton Marsalis and the Jazz at Lincoln Center Orchestra involve audio and video files for 17 musicians. Seamlessly delivering these files is a critical part of Tutti Dynamic's business. Rackspace has provided an easy-to-use and reliable solution for managing and delivering these files to Tutti users around the world.
"Also, an inspiring part of working with Rackspace is getting a taste of the company's culture," concludes McEntyre. "Whether we're working with someone in sales, customer service, legal, marketing or from the startup team – everyone is upbeat and thoughtful. As a startup, Tutti thinks about the culture we are creating and Rackspace is a great role model. Not only did Rackspace provide the right solution, it felt like the right culture fit. After all, our motto is: Practice with Masters. Share with Friends."

The Rackspace Startup Program was there to help the Tutti Dynamics team build its business on a world-class cloud computing platform. Drop the Space Cowboys a note and let us know if you need any help facilitating the dream of your startup from ideation to implementation. Our mission is to provide rocket fuel for the startup movement!