Before Randy Apuzzo and Andy Fleming met, they both spent years working as web designers, each creating multiple Content Management System solutions for clients because of their frustrations with the limits of other solutions. In the summer of 2010, the pair crossed paths at an AIGA member event, which led to conversations on building a CMS together, and eventually exploring codes and ideas.
The resulting collaboration led Randy and Andy to form the startup Variable Action in June 2011 in San Diego. Variable Action, a member of the Rackspace Startup Program that uses the Rackspace Cloud to power its business, is dedicated to utilizing the potential of the web though innovative programming and development. The team at Variable Action believes software should be smart so users don't have to be, creating applications with comfortable interfaces and broad functionality.
"What drives Variable Action is a deep desire to make the website development process faster, more fun and more intuitive for website owners and web professionals alike," explains Fleming, founding partner and Chief Creative Officer of Variable Action. "Based on our own experience in the field, we saw just how much content management systems were inhibiting the goals of businesses and web professionals – to such a degree that it almost looked like they opposed each other. We're passionate about solving the problems with existing content management systems so that businesses and web professionals can both succeed."
In 2012, Variable Action publically launched Zesty, an all-in-one content management system that reinvents how businesses and web professionals work together.
"We designed Zesty to meet the unique needs of business owners but also to address the changing needs of the web development community," adds Apuzzo, founding partner and Chief Architect at Variable Action. "The product spent three years in private development, where we found the results are in the user experience."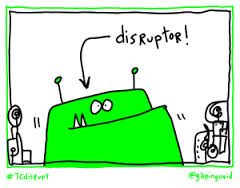 Zesty was built to provide site owners an easy way to edit their websites, while simultaneously providing a powerful development playground for designers.
"Business owners using Zesty find it easier to use and better suited to their needs than any other content management systems they've tried," continues Apuzzo. "And developers find that the site saves them time and lets them come up with creative, tailored solutions to meet their clients' needs."
Powered by cloud technology and built on the Rackspace infrastructure, Variable Action's Zesty CRM is developed and maintained by designers. Variable Action takes advantage of a number of services at Rackspace including Cloud Databases, Cloud Servers, Cloud Files, Cloud Monitoring, Cloud Load Balancers and Cloud Backup.
"The Rackspace Startup Program has given us that extra boost with the provisioning of additional cloud resources, as well as some guidance and insight as to how to get the most out of our cloud setup and overcome technical challenges," says Apuzzo.
Looking ahead, Fleming says Variable Action will continue to push its product forward while driving interaction and integration between web professionals and their businesses to improve the web.
"This year, we hope to continue to be at the forefront of rethinking how web professionals and businesses collaborate together to create dynamic, powerful business websites," concludes Fleming. "We've launched a new version of our online editing tools in Zesty, and it is amazing. We're rolling out the ecommerce portion of Zesty and will continue to proactively create and improve the feature set of Zesty. We also will focus on the Zesty Institute, which provides training for web professionals, including a certificate program. Web professionals who complete the course will be included in our Zesty database, which we market to businesses. It's a great way for web professionals to expand their businesses and resumes."

Do you have a startup that's part of an accelerator, university program or funded by a venture capital firm? If so, the Rackspace Startup Program can provide the rocket fuel you need to launch your startup on a world class open cloud computing platform backed up with Fanatical Support™, and powered by Rackspace. Just drop the Space Cowboys a note.