Most people in the world of sales are searching for new strategies to get the attention of prospective customers, and videos have become one of the most engaging form of online communication. VipeCloud allows business professionals to engage customers by leveraging the millions of industry videos already available on YouTube. The majority of business professionals are not creating their own videos for reasons like budget, comfort level, brand compliance and more. VipeCloud helps those professionals discover videos that will be relevant to their customers and prospects; share the video with a personalized and branded look and feel; and track which customers engage.
VipeCloud grew out of VipePower, a business the VipeCloud team previously worked on, and, while it was quite successful, was not as explosive as initially envisioned. VipePower allowed the team to observe the video market over the period of years, learning exactly what trends were developing and what potential solutions were not being addressed. A pivot was made; the VipePower whiteboard was wiped clean, and the team evaluated trends, observations and existing customer behaviors. It was then that VipeCloud was born.
"Our two most significant conclusions were: existing enterprise solutions target a top-down approach, providing solutions to marketers and IT professionals who manage the use of video in their business; and orders of magnitude more people viewed and shared videos than those who created them," explains Adam Peterson, CEO at VipeCloud. "So, VipeCloud was born as a bottom-up solution for business professionals to utilize video to engage their customers that already exist on platforms like YouTube. A win-win for all involved."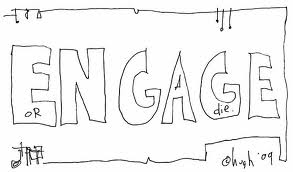 VipeCloud chose Rackspace Hosting upon which to build its business. "When we decided to first use Rackspace Managed Cloud, we were already a Rackspace customer with one of their servers powering our app," says Peterson. "We expanded into the Rackspace Managed Cloud for two reasons. One, as a startup it was not capital efficient for us to work directly with their CDN provider, Limelight at the time, Akamai now. They demanded long term contracts and minimum volume requirements. Rackspace allowed us to scale up and down on-demand. And secondly, we were a bit strapped for cash and the decision to build a major part of our product that could ultimately become hands-off because of their around the clock support was appealing. Focusing on building out our core competencies with minimal personnel was how we decided to prioritize spend."
"At VipeCloud it is obvious this is where the world of business video sharing is going and we want lead the space. We truly believe we can change the way that business professionals communicate," concludes Peterson. "We've come together as a fun, experienced and diverse team to take advantage of the problems resulting from the abundant use of video; discovery, management and integration into a business process. I'd like to see us as a ubiquitous business application as soon as possible, but it is challenging to predict when an adoption inflection point will occur. I believe that by the end of 2012 we will have passed a few key milestones, suggesting we have set the stage to change the world."

VipeCloud is changing the way professionals discover and share videos that will be relevant to their customers and prospects, with a personalized, branded look and feel. The Rackspace Startup Program is changing the way entrepreneurs focus on building out their core business and product competencies with minimal personnel by providing them with a world class managed cloud platform. Contact the Space Cowboys for more information on launching your startup.
Check out more news, articles and Startup Spotlight features from the Rackspace Startup Program.