Montreal, Quebec, Canada is home to one of the Rackspace Startup Programs partner startup accelerators, FounderFuel. Vuru, an automated stock analysis engine that turns complex financial data into clear, transparent reports that investors of any skill level can leverage, comes from FounderFuels Fall 2011 class. Vuru empowers the emerging group of younger, self-directed investors to properly understand the financials and intrinsic value of a company before they invest. With Vuru, these investors can be confident in their investment choices amidst the volatility of the stock market.
"We originally set out to automate the stock research process for advanced investors, but we quickly realized the people that would benefit most from this automation were beginner and intermediate investors, as they don't have the skills to interpret complex financial data," explains Cameron Howieson, CTO and Co-Founder of Vuru. "We're passionate about leveraging technology to level the playing field for retail investors. Due to frustration with the financial industry, more individuals are taking control of their investment portfolio than ever before. These people are turning to the web to find tools that help them do it."
The Vuru approach to the stock market is different than most and follows these fundamental principles.
1. Understanding the business behind the stock is the first and most important step in any investment decision.
2. Emotions should not affect decisions to buy or sell, only objective analysis.
3. The market price of a stock has no impact on its value.
4. Over the long term, value investing is the best way for the self-directed investor to maximize gains and minimize losses.
"We apply these principles in our own personal portfolios and we believe that every investor should do the same. We've built Vuru to enable every investor to make sense of a stock's fundamentals and to understand the intrinsic value behind their investments," says Yoseph West, CEO and Co-founder of Vuru. "We've made it easier for beginner and intermediate investors to leverage complex financial statements by distilling them into clear, transparent reports that show them the fundamentals that matter. Our users find stock research simpler and more efficient with our clean and easy-to-use interface."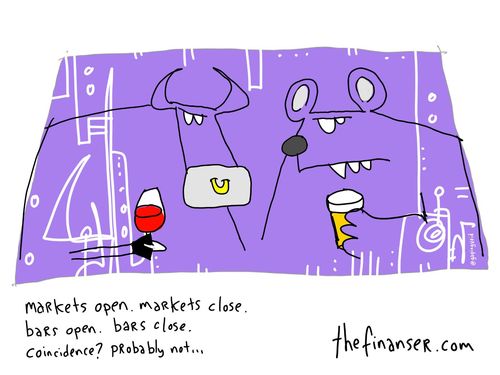 Vuru has built its company on the Rackspace Managed Cloud platform. Here's what Cameron Howieson had to say about working with the Rackspace Startup Program, "Rackspace has a great program for startups that allowed us to leverage Cloud servers the way we wanted to at minimal cost. They also have a solid reputation for uptime and support, and so far experiences with both have been great. The Managed Cloud service lets me focus my time on our product and code, rather than needing to worry about server maintenance on an ongoing basis, which is a huge bonus."
Named one of the best investment websites in North America by Canada's largest national newspaper, the Globe and Mail, Vuru is a website that makes sense of financial reports for self-directed investors. It's an automated analysis engine that does thousands of hours of stock analysis in seconds. It distills complex financial statements into clear, transparent reports that show investors the fundamentals that matter.
Are you currently working for a startup? Have you always dreamed of starting your own business? Do you need some assistance finding a startup accelerator to take your idea to the next level? Contact the Space Cowboys with the Rackspace Startup Program and find an accelerator that fits with your business needs.