Indoor location has been notoriously difficult to setup and execute successfully. As awesome as the Global Positioning System (GPS) is, it doesn't work well indoors. WiFiSLAM enables indoor positioning on your smartphone so you can pinpoint your exact location within 2.5 meters of accuracy in real-time. It requires only ambient radio waves that are already in the air, which means no extra hardware, and no need to connect to the network. You can think of WiFiSLAM like GPS, but more precise; and it works indoors where GPS doesn't.
The founding WiFiSLAM team is a mix of Stanford graduate students and ex-Googlers. As published authors in the field of WiFi-based mapping and localization, the team wanted to bring the latest breakthroughs in machine learning from the field of robotics to mobile phones. On the Stanford campus is the student startup accelerator StartX, a non-profit organization whose mission is to accelerate the development of Stanford's top entrepreneurs through experiential education. StartX is where WiFiSLAM was created.
"We got our start through StartX," explains Joseph Huang, CEO and co-founder of WiFiSLAM. "For everything from incorporation, filing patents, key early recruiting to product-market fit, networking, and fundraising, StartX has been instrumental in our success so far. When we joined StartX, all we had was an idea. When we left, we were operating a full-fledged company."
http://youtu.be/B_GdXp_Swjs
StartX, a unique hybrid of university entrepreneurial program and startup accelerator, has been a partner of the Rackspace Startup Program since 2011. Companies enrolled in StartX have the opportunity to build infrastructure on the Rackspace open cloud. WiFiSLAM chose a Managed Cloud option because "Rackspace gives us the flexibility to bring up or tear down servers, and upgrade servers as we need scale. The Rackspace Cloud gives us flexibility to install whatever software we want – and magic backup – all at a great price," points out Huang.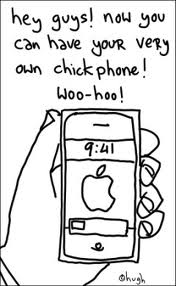 "We believe that all physical spaces should be as interactive as online," continues Huang. "In particular, we believe indoor location technology is too inaccessible. There's a lot of buzz about indoor location, and many canned demos, but very few people seem to put it out there. At WiFiSLAM we put our money where our mouth is – you can download our app, map out any location, and try out the entire system in minutes. It's completely self-serve and available to everyone."
"We've released the newest version of our Software Development Kit (SDK) that allows developers to quickly and easily try out WiFiSLAM and indoor location at the venue of their choice," says Huang. "We have streamlined the process to have indoor positioning working for you, and provided every tool necessary to make it quick and easy. At the same time we've just released QuickMap. We built this specifically to exhibit the power of indoor location without the need to write a single line of code, or sign-up for anything."
"There's always been a buzz about the indoor location space, but the enthusiasm has been circumscribed with the technology being out of reach," concludes Huang. "I believe we'll start seeing this technology making it into consumers' hands. We're tearing down the barriers for app developers to pick up this technology and run with it, and we believe the best ideas come from them. When a new technology comes along, we want to get it into their hands so they can work their magic. We will remain developer-focused, and continue to expand our SDK. Companies are beginning to understand the value of their mobile digital landscapes, and indoor location is the next big part of this movement."

The Rackspace Startup Program provides entrepreneurs with a world class open cloud hosting platform, connection to the best of the best resources in the startup community and Fanatical Support™ when your startup needs it most. Are you a startup company enrolled in a university entrepreneur program? If so, contact the Space Cowboys to find out how your startup can become a part of the program and grow the startup movement at your school.