Information overload is a harsh reality of the online world – plentiful search results are great, but they often offer little context. ZEEF, an Amsterdam-based startup, however, believes that using human expertise as a filter while leveraging crowdsourcing and knowledge is the ultimate solution and an effective way to bubble the best results to the top.
While traditional algorithmic search has come a long way, the Internet still presents users with mountains of information. It can be overwhelming. Search engines have a difficult time filtering out the most useful results and results that come from the most knowledgeable sources. ZEEF is out to change that with its expert filtered, curated and categorized link directory. ZEEF was designed to help users find the most relevant information and present links ranked by experts.
"I'm dyslectic and therefore very focused on getting dense, good quality information," explains Klaas Joosten, founder and CEO of ZEEF. "In 1999, before the rise of Google, a friend pointed me towards a Dutch link directory, Startpagina.nl, which proved to be perfect for me. Links are concise, a high-density information format, and they were well categorized and organized by knowledgeable people. Then Google came and made things so much better"
Finding expertise online currently requires searching the Internet for blogs or review sites, then searching these for the most relevant information. This can take a considerable amount of time, and you often still don't know how reliable the information is.
"But now, with the possibilities of crowd-sourced curation, I believe it is time for human knowledge to advance where algorithmic search seems to have reached its limitations," says Joosten. "On as well as off the web, you can best judge the quality of information by finding out whether or not the person who published it knows the subject well. It is my mission to facilitate this on the Internet."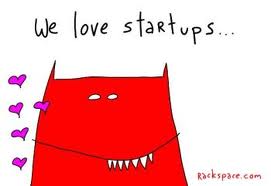 Joosten and Robin Eggenkamp, co-founder and Scrum Master at ZEEF, attended The Lean Startup Machine in Rotterdam where they introduced the prototype for ZEEF called Links2Start.
"In January 2013, Klaas and our development team really started working on ZEEF," says Eggenkamp. "During the first months lots of user tests were done and we released several versions of ZEEF.com in private beta. On the 12th of July we had our official launch party at which we released the public beta. With this ZEEF was born."
The mission at ZEEF is to help experts create subject pages, share their knowledge and help consumers find the right information, quickly, easily and effectively.
"We believe that by building ZEEF we can contribute to the organization of high quality information on the Internet," continues Eggenkamp. "By using expert knowledge ZEEF minimizes the time needed to find products, services and information. Everybody on the team is passionate about the concept and has the ability to contribute to the project in a challenging way."
ZEEF is a high-end technological product built using the newest versions of Java EE and PostgreSQL. ZEEF leverages Rackspace's hybrid cloud platform. Rackspace was recommended by another Netherlands-based startup, Plot, with whom ZEEF shared office space.
"Early in the process we investigated what we would need to host ZEEF," says Eggenkamp. At a previous venture, we were used to having top of the line dedicated servers, which was not feasible to start with at ZEEF. When talking about our technology we looked into a hybrid approach with multiple (load balanced) application servers in the cloud and one or more dedicated database servers. Rackspace could deliver us the hosting we needed with a clear pricing scheme and the possibility to easily set up servers."
While ZEEF is headquartered in Amsterdam, it plans to open an office in the United States in early 2014. The startup has set a goal of significantly growing its amount of unique visitors over its inaugural year of 2013.
"We are working to improve the overall experience for our users to make it as easy and intuitive as possible for experts to create and manage their subject pages," says Eggenkamp. "Our development team is also working hard on our core features like search and implementing the affiliate network aggregator. The affiliate network aggregator will continuously grow by frequently implementing more affiliate networks to increase the amount of links we can monetize.
"We're still exploring the most effective ways to bring users to our platform and keep them engaged," concludes Eggenkamp. "Our commercial team is also actively maintaining contact with existing users to improve our service, just like Rackspace does with their Fanatical Support. This enables us to work on features our users actually need and love."


For more insight on hosting your startup on the Rackspace Cloud, contact the Startup Team today.