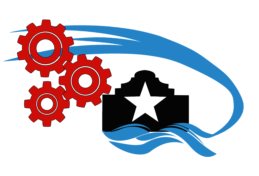 This year marked the Inaugural FIRST Alamo Regional Robotics Competitions (FIRST Tech Challenge and FIRST Robotics Competition) with over 1500 students from across the US and Mexico in attendance.  Founded by Dean Kamen in 1989, FIRST (For Inspiration and Recognition of Science and Technology) inspires our youth to participate in science and technology activities – a vision Rackspace is proud to support.
Even in its infancy stage, the Alamo Regional competition was the second largest in the nation. Rackers were an essential part of making this year's competitions such a success, providing a combined total of over 200 volunteer hours.  Rackers judged, built game fields and assisted during the game play until late hours into the night.  This is a great example of the passion Rackers have for our youth – motivating and mentoring teams of young engineers that make up the brilliant minds of our future.
San Antonio school, Brandeis High School, advanced to the World Championship in the FIRST Robotics competition that will be held the end of April in St. Louis.    Our very own neighboring school, Roosevelt High School, earned the PTC Design Award for Outstanding Robot Engineering design.   This positions them for a win in 2012!  More than just about Robots – these students have to put together a business model, fundraise, recruit team members, market themselves, manage their finances, and everything else you can think of when it comes to running a small business. It's truly amazing to see how much knowledge these students have and we're so proud to help provide an encouraging platform to allow their minds to expand and explore.
Check out www.Alamo-FIRST.org for teams that participated, competition results and awards for FTC and FRC.
Check out some videos from of FIRST here:  http://www.youtube.com/user/FIRSTAlamo