Since February 29th doesn't come along too often, we though that it might be interesting to take a trip down memory lane. Using the Wayback Machine, we wanted to show you how our Rackspace.com website has changed as well as our company and industry. Be sure to click on the image to see a larger version. Happy Leap Day!
2012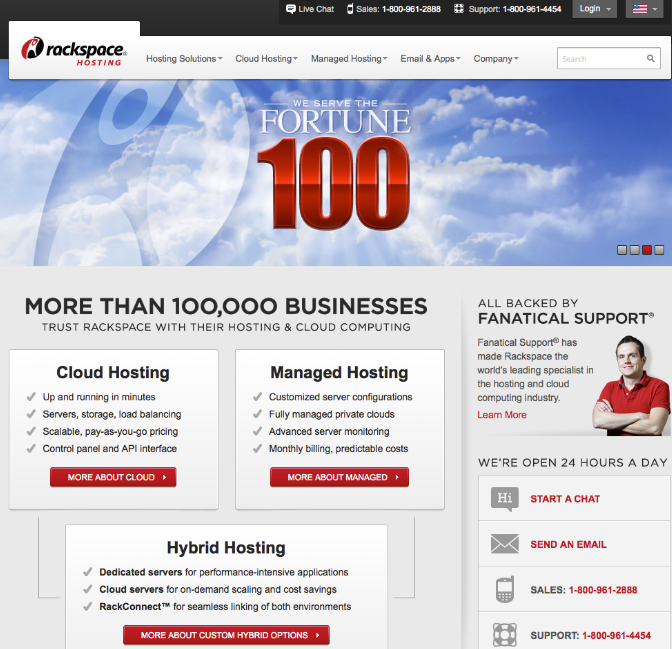 Going into 2012, all the San Antonio based Rackers moved to the new corporate headquarters at the former Windsor Park Mall.
Number of Rackers: 4,011
Number of Customers: 172,570
Big Files: While 32GB flash drives have become incredibly affordable, most people are using cloud services like Dropbox or Cloud Files to transfer large files.
2008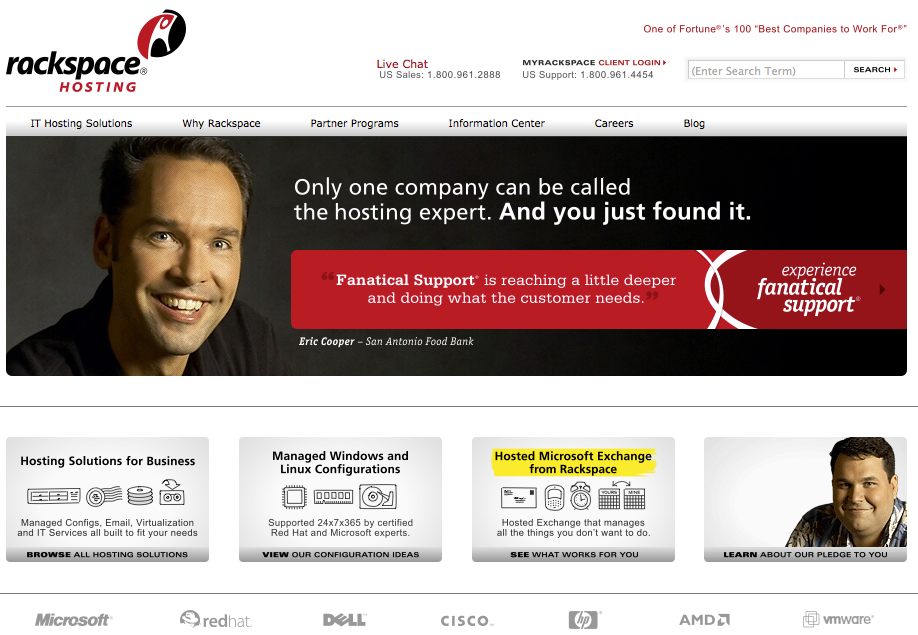 Our company became publicly traded, we opened up our new headquarters at the former Windsor Park Mall and acquired Slicehost and JungleDisk. The new Fanatiguy Logo was born.
Number of Rackers: 2,440
Number of Customers: 53,300
Big Files: Most people were using 1 – 4GB flash drives to transfer larger files.
2004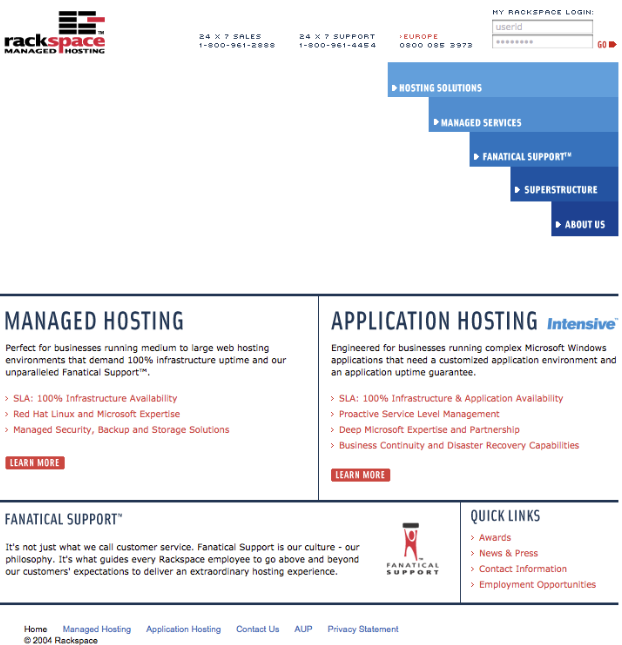 Our growing company located to the Datapoint building (former home to Datapoint Corporation, one of the early pioneers in the computing industry) that had, what we though, an ample amount of space to house the growing company.
Number of Rackers: 495
Number of Customers: 6,702
Big Files: People were either burning their larger files on CDs or using flash drives with sizes that were typically 128 – 256MB.
2000
Rackspace was  housed in downtown San Antonio at the Weston Centre.
Number of Rackers: 80
Number of Customers: 1,915
Big Files: People used either 100MB Zip Drive or burned a CD.
1998
Although not a Leap Year, this was when Rackspace was founded by three guys with a big idea and a lot of ambition. This was the seed that would grow into the company we are today. Thankfully, the website has changed considerably since then.
Number of Rackers: 5
Number of Customers: N/A
Big Files: People were still using 3.5″ Disks and CD Burners were not quite mainstream, slow and very expensive.