As Rackers, we often don't need to be reminded that we're part of something special. We live it and breathe it every day. At Rackspace, there's an energy, an electricity in the air. It's palpable.
That said, it sure feels great to be recognised for what we do and how we do it. This week, Rackspace UK placed sixth on the Great Place To Work Institute's UK's Best Workplaces list (we were recognised in the large category of companies with 500-plus employees). And while that recognition was enough to elate us all; we also achieved Master Status, which is awarded to companies that have been on the list for 10 consecutive years. Rackspace is just the fourth organisation to achieve Master Status.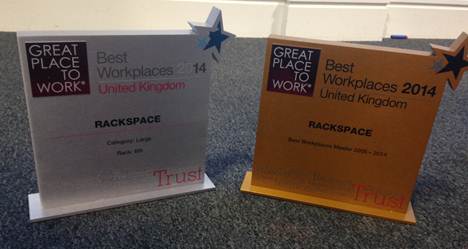 This award is a phenomenal achievement and a testament to the hard work that Rackers put in each and every day to make Rackspace a great company – it wouldn't be possible without all of the amazing Rackers. Our appearance on the list for a decade is a high honour and says a great deal about our company and the people in it. We are all very proud.
Several UK Rackers attended the event last evening (Paul Bolt, Natalie Priest, Matt Hernandez, Nyall Halstead, Andy Fisher, Poonam Verma, Jess Bennett, Eric George, Chris Jackson and Jonny Lui), all have been recognised for their great achievements within Rackspace.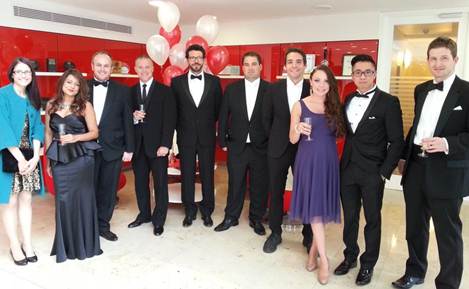 Rackspace was built on Fanatical Support and awards like this show that the spirit of serving customers is alive in all of us.
Want to be a part of an award-winning company? We're hiring!