2010 was a great year for Rackspace Web Apps. We made real strides in both customer features and backend improvements. Although we do our damndest to make customers aware of these updates, not everyone gets the message every time. So I figured I would post our top 10 releases of 2010:
1) Interface Redesign
Before the redesign, our interface was getting "dated." With a web-wide focus on user experience, we realized we had lots of opportunity for improvement. So in April we launched a completely updated interface with a renewed focus on both usability and critical/frequent actions. The feedback was overwhelmingly positive – and we thank you guys for that.

2) Search Improvements
Key changes in our search algorithm and a "search-all first," approach has made searching faster and more accurate.
3) Exchange Calendars in Rackspace Web Apps
One of our popular products is our Exchange Hybrid. It allows customers to utilize our two email platforms (simultaneously) for a custom-tailored email environment. A very useful (and often requested) feature was the ability to view Exchange users' calendars in the Rackspace Web App interface. We agreed.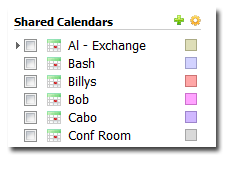 4) Auto-Saved Contacts
Not everyone you email is worthy of your "My Contacts," list, but it's certainly handy to have that email address accessible when you want it. Enter Auto-Saved Contacts; a list of contacts that you have emailed at some point – now fully-equipped with the ability to modify, delete or merge into "My Contacts."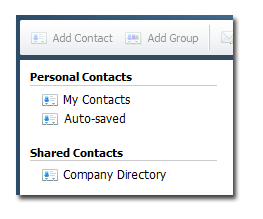 5) Private Label Customization
Customers like to change background images, font colors and logos in their Web App interface. Immediately on the heels of our redesign, we also provided an easy-to-use, private-label tool that makes customization a breeze. You can find it in the Control Panel.
6) Three-Column Email View
Laptops are becoming more and more prevalent. Monitors are getting wider and wider. A three-vertical-column email view seemed to make more and more sense.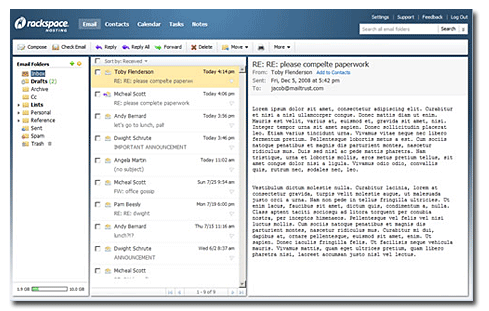 7) Multiple Attachment Support
A hugely-requested feature that certainly makes you think, "How did I live without this?" Attach up to 10 files at a time, watch each file's load status and (bonus) remove files just as easily as you attached. Nifty.
8) Drag and Drop
There are some features that really blur the line between web-based and desktop applications. I believe drag and drop is one of those features. Now you can simply drag attachments (up to 10 at a time) from your desktop to your compose window. Unfortunately, only Firefox 3.6 fully supports this feature and so… we'll have to wait for the other browsers to catch up.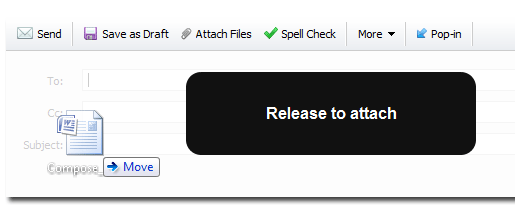 9) Calendar Improvements (beta)
Some basic UI tweaks that makes our calendar a bit easier on the eyes. And these are just the beginning of a long list of Calendar improvements we have scheduled for the near future.
10) Compose Window Redesign (beta)
It's not surprising that Compose is the 2nd most used feature in our email-focused Web App suite (Delete is actually #1). What is surprising is that it never really played well with increasingly popular browsers like Chrome and Safari. Not only have we bought these two browsers into the fold, we've also introduced a cleaner interface with far less clutter and a better, front-and-center HTML Formatting function (another highly requested feature).
Although these are the top 10, we launched several other front and back-end upgrades. We're working hard every day to improve your Web Apps experience and we truly appreciate both your patience and feedback on our updates, improvements and changes. 2011 is shaping up to be another great year for our Web App platform… so stay tuned.