This post was composed by Issac Roth, Director of Product Marketing – Cloud Solutions at Red Hat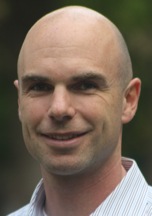 Red Hat's Makara team is pleased to announce the availability of the Makara Cloud Application Platform for use with The Rackspace Cloud.
Makara is a Platform-as-a-Service that allows you to deploy, manage, monitor and auto-scale your new or existing Java and PHP applications in the cloud with little or no modifications.
You can learn more about how Makara works by going checking out our resources page for videos, tutorials and How-To guides.
Makara has been supporting Amazon's public cloud for almost a year now, but we kept hearing from devops folks and app developers that they would love to see Makara available on The Rackspace Cloud. Ask and you shall receive!
Getting started with Makara on The Rackspace Cloud is easy. Just head on over to the Try-It link on the Makara site to get your trial started.
We are also hosting a webinar on March 17, 2011 at 2PM CST where I'll be demonstrating how to deploy, manage, monitor and scale your Java or PHP app on The Rackspace Cloud, plus cover more of the features available with Makara.
Finally, as many of you know, Makara was acquired by Red Hat in November 2010. Under Red Hat, we are providing the current version of the Makara Cloud Application Platform as a FREE Developer Preview! This Developer Preview is unsupported, though we will participate in community forums and IRC to offer advice and discussion. Future versions will be incorporated into the upcoming Red Hat Platform as a Service offering — stay tuned for more exciting news on this! For more information concerning Red Hat's PaaS and Cloud Foundations offerings, visit the Cloud Foundations website.
If you still have questions, drop us a line, we'd love to hear from you!