Employers hiring for technical positions within their companies run into myriad obstacles trying to establish the potential candidates' true abilities. Resumes are often embellished; plus phone screens and written test don't fully capture the complete skill sets of the technical job candidate. Where can employers turn to get a real assessment of the technical job candidates' complete set of skills? TrueAbility™ is a cloud-based technical assessment tool that allows system administrators to demonstrate their skills in a real environment.
The company was founded in May of 2012 in San Antonio, Texas. The four co-founders of TrueAbility, who spent much of their careers with Rackspace Hosting, have over 30 years combined experience hiring, training and developing teams of techs, and collectively have hired over 1,000 IT professionals. With a passion for tech workers, and a deep understanding of the current tech hiring and recruiting process, they recognized a big opportunity for change.
TrueAbility is setting out to disrupt the technical recruiting industry by changing the way companies hire technical employees. The team at TrueAbility believes that the technical recruiting process today is archaic, based on a candidate's ability to self promote and full of waste. Companies struggle to find qualified technical talent and spend tens of thousands of dollars for each hire. With an ever increasing demand for skilled technical talent, team TrueAbility believes there is a benefit to both technical candidates and hiring managers/recruiters by providing an objective means to evaluate a candidate's abilities in a real environment.
"We are most passionate about disrupting the technical recruiting space, giving companies the efficiencies they so desire in their recruiting process, and bringing objectivity to the hiring process that candidates badly want," explains Frederick "Suizo" Mendler, co-founder and COO at TrueAbility. "Most enterprises we interviewed have five or six steps in their hiring process – of which we remove three. And this is important – today, recruiters rely on key word searches (over 50 percent of resumes are embellished!) and written tests or phone screens to vet tech talent. Written tests do a good job of determining theoretical knowledge, but leave a wide gap in determining practical know-how which most companies need."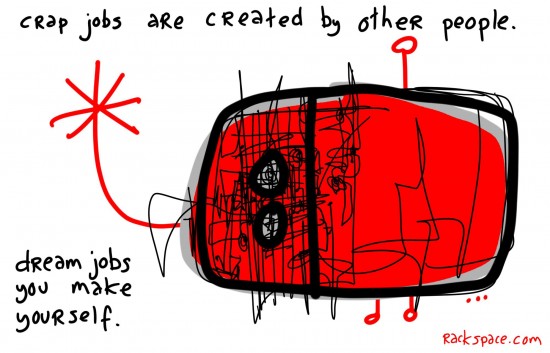 "TrueAbility allows technical job candidates to show what they can do in an environment that emulates the role they are applying for," says Suizo, as he enlightens us on the company's plans for the new year. "At this point in time, we are launching our closed beta with a handful of customers that will be using our product and giving us feedback. We expect to be earning revenue and hiring our first employees in 2013, so we will be stepping on the gas, getting inputs from customers and iterating quickly."

Are you an entrepreneur involved in an accelerator, a university program or backed by a venture capital firm? If so, the Rackspace Startup Program can assist you in launching your business by providing a world class open cloud computing platform with Fanatical Support™ powered by Rackspace on which to build it. Just talk with the Space Cowboys!