Thanks to our new partnership with Akamai, Cloud Files has rolled out features at a faster pace than ever before and the features are still coming, with something big just around the corner. With these new features, Cloud Files users have the opportunity to build new applications in the Cloud.
To illustrate how these new features can take your website or app to the next level, we put together a comic strip charting the exciting but turbulent world of a developer with dreams of fame and fortune.  For the next 7 week days, we'll be posting a  comic strip every day so come back and watch Sam as he makes use of all the new Cloud Files features.  On day 7, we'll have a special announcement so stay tuned.
And in case you're wondering,  the comic is in steampunk style – not sure what steampunk is? Check it out here.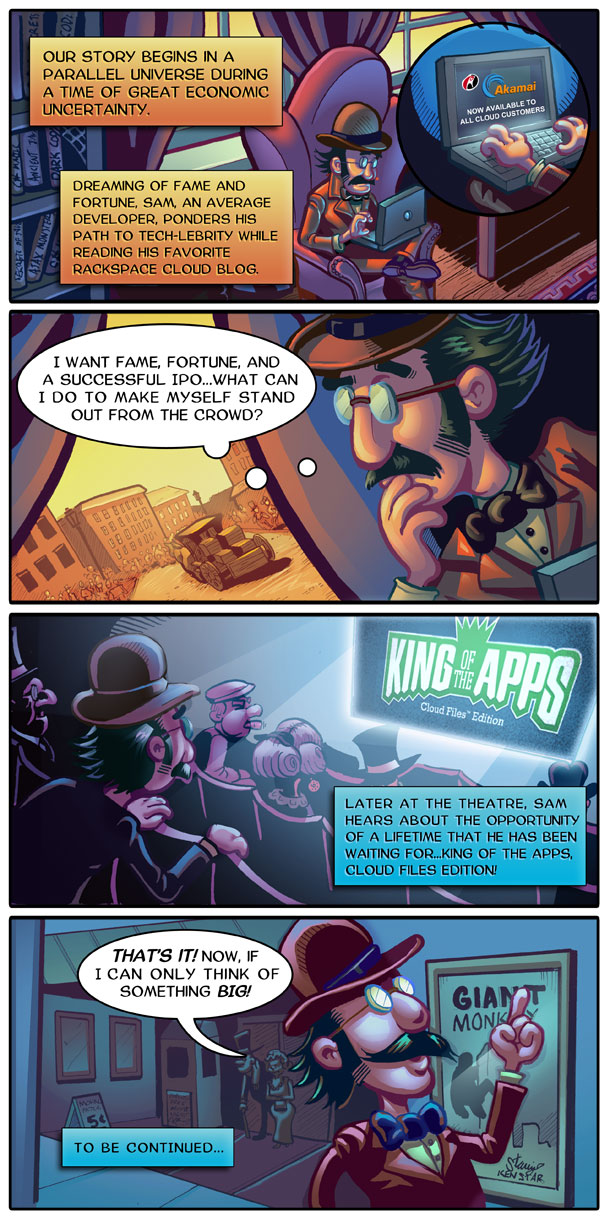 Artwork by Klaus Shmidheiser