As Sam's startup adventure continues, his big day finally arrives. He is getting ready to present to the crowds his new idea. His unique idea of combining social network and business is attributed to the fact that Cloud Files released their SSL delivery feature. SSL delivery, or https, encrypts your data in transit as it goes through the CDN, keeping content encrypted all the way from the origin servers out to the Internet. The crowds loved his idea and he wins! (Of course, our real King of the Apps winner was Snap Appointments).
This is just the beginning though. Now that Sam has confirmed VC funding for his startup, Sam needs to start thinking about version 2.0 of his creation. Stay tuned.
To read about Sam's adventure from the beginning, click the respective links: Part 1, Part 2.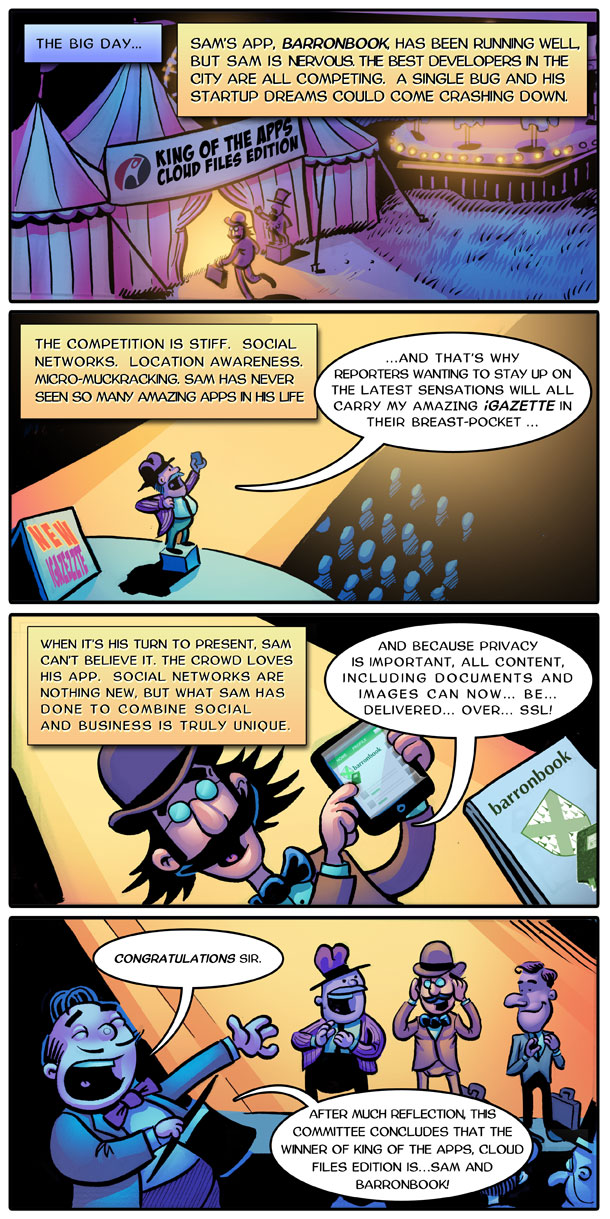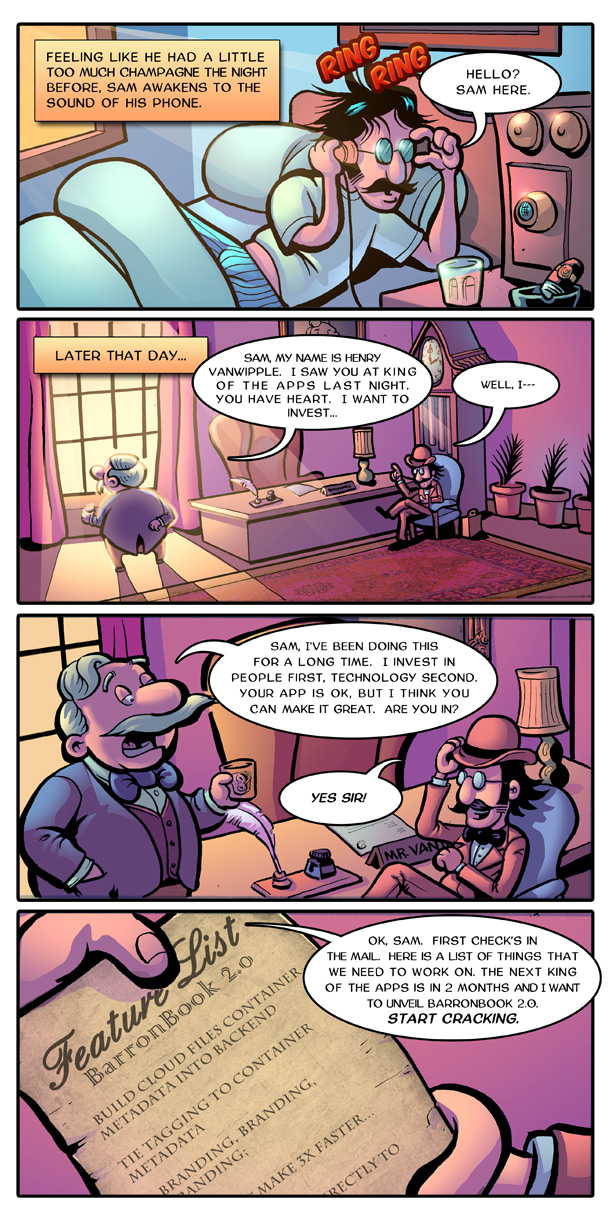 Artwork by Klaus Shmidheiser