Sam's startup adventure has been filled with ups and downs. After all the hardwork his developers put into Barronbook, he didn't take home the prize for the King of the Apps contest.  Sam faces new challenges including an upset investor. He goes back to the drawing board and thinks about what he can do to take it to the next level. Before he starts, he thinks about the Cloud Files features he needs to continue. Follow Sam's story below to see what he is up to next.
To read about Sam's adventure starting from the beginning, click the respective links: Part 1, Part 2, Part 3, Part 4.
Are you developing an app using Cloud Files?  Make sure to enter Round 2 of our King of the Apps Contest to be held on May 10th.  Entries are due by May 2nd.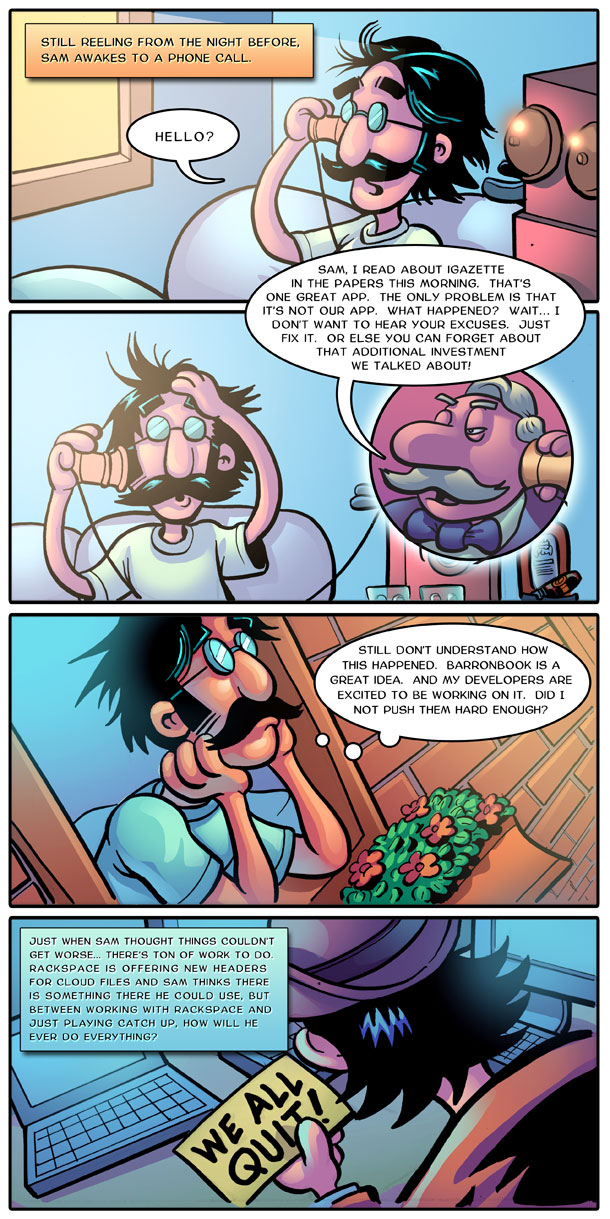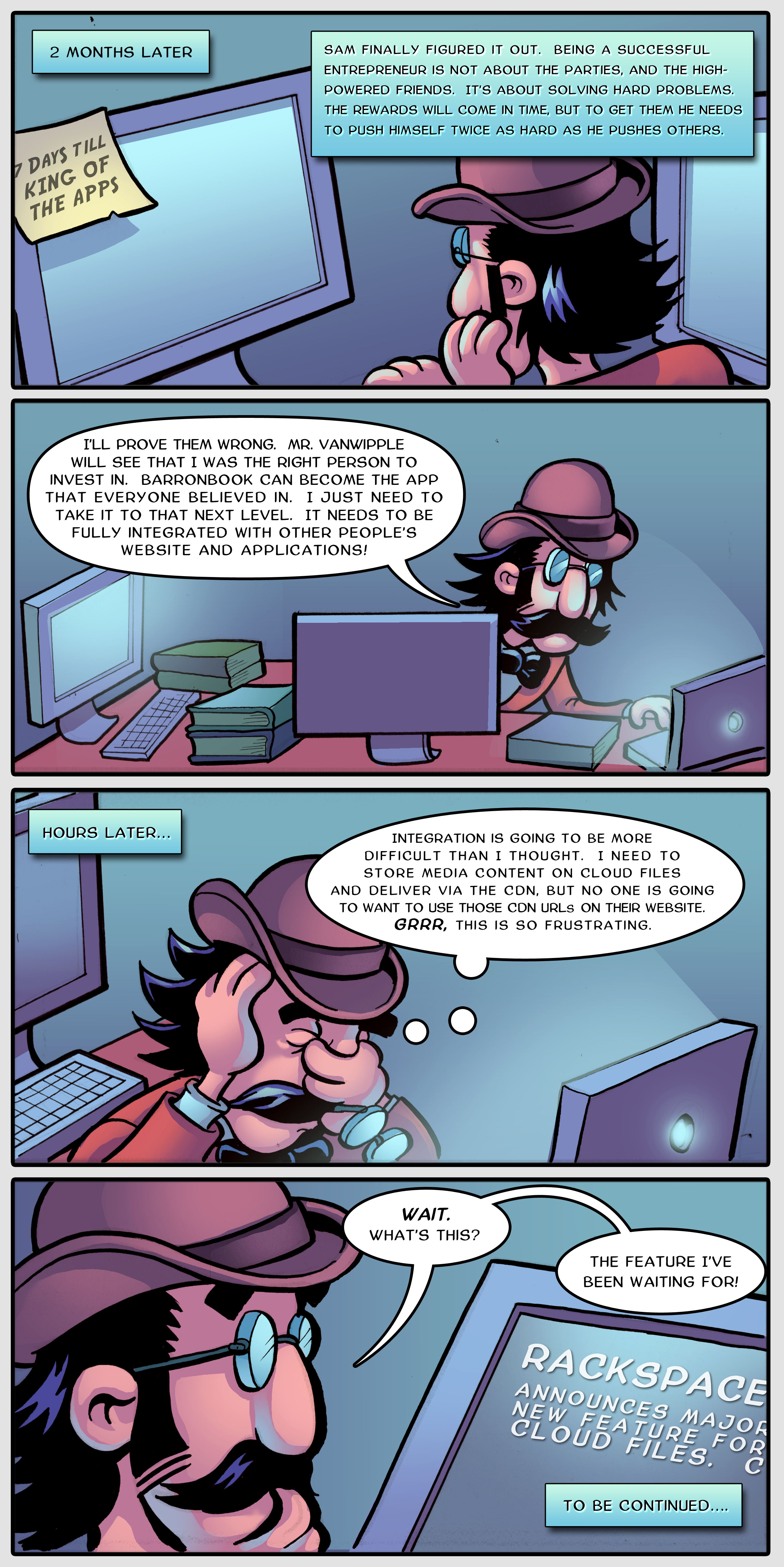 Artwork by Klaus Shmidheiser