Roughly 90 percent of Rackspace's San Francisco-based employees commute to the office using alternative methods of transportation. Of those, about 30 percent bike to work on a daily basis – another 60 percent or so walk or take public transportation – so it was a no-brainer that Rackspace's San Francisco office would join the city on Thursday, May 10 to celebrate Bike To Work Day.
Bike To Work Day, in its 18th year, is organized by the San Francisco Bicycle Coalition and a host of local sponsors to recognize bicycle friendly businesses throughout the city. As part of the celebration, the coalition will host a press conference at 8:15 a.m. May 10 on the steps of City Hall, on Polk Street between McAlister and Grove. At the event, Rackspace will be recognized as a company that helps make San Francisco great for cycling.
A number of Rackspace's biking San Francisco employees will bike to City Hall in the morning and then to Rackspace's San Francisco offices, where a bike tune-up specialist will be on-hand to help Rackers tune their bikes.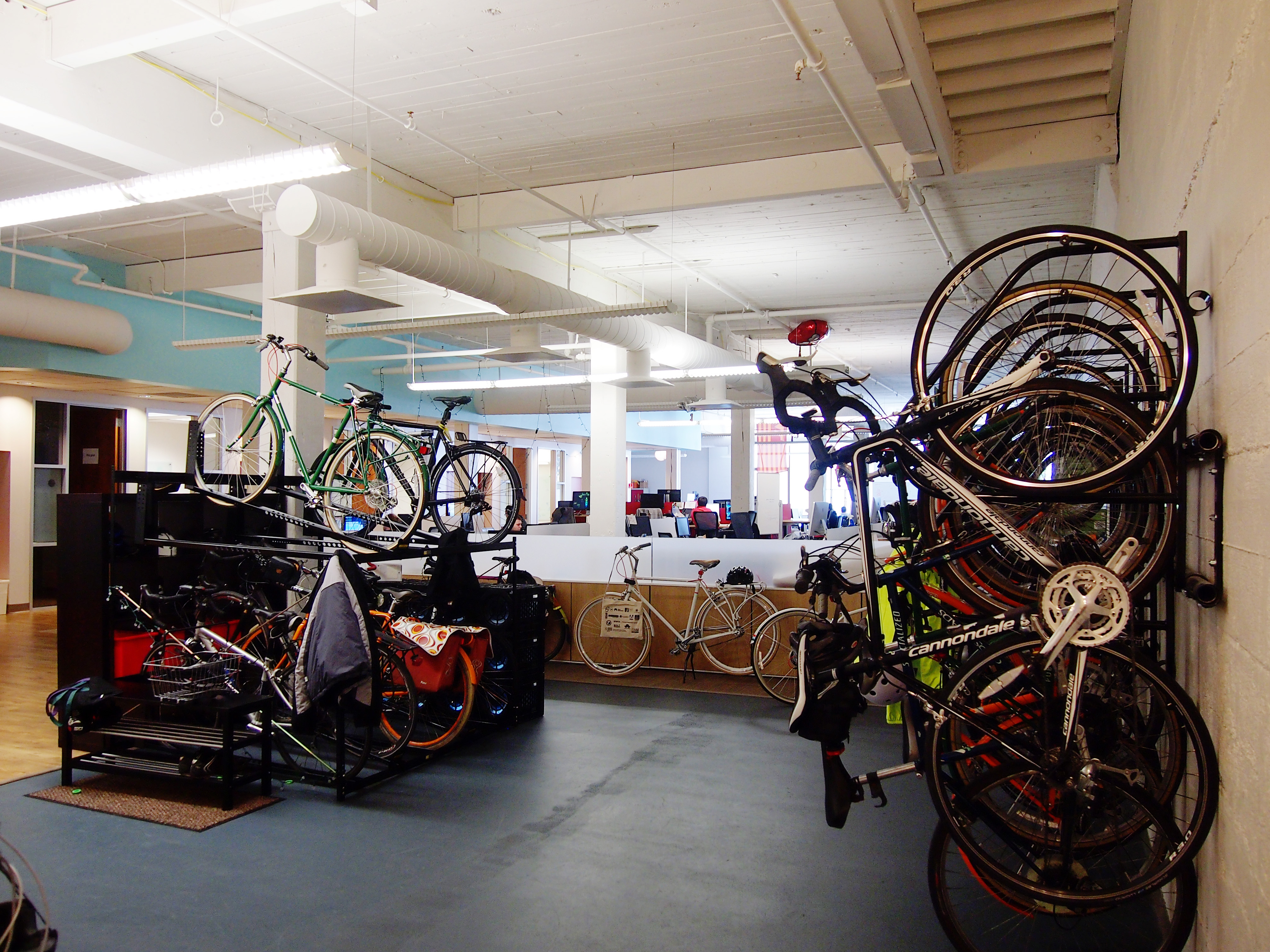 The event will also serve as the unveiling of the winners of the San Francisco Bike Coalition's first ever Bicycle Friendly Business Awards.
There will be several "Energizer Stations" set up throughout the city to cheer on biking commuters; offer free snacks and beverages to bikers; and hand out reusable, goodie-filled tote bags for future commutes.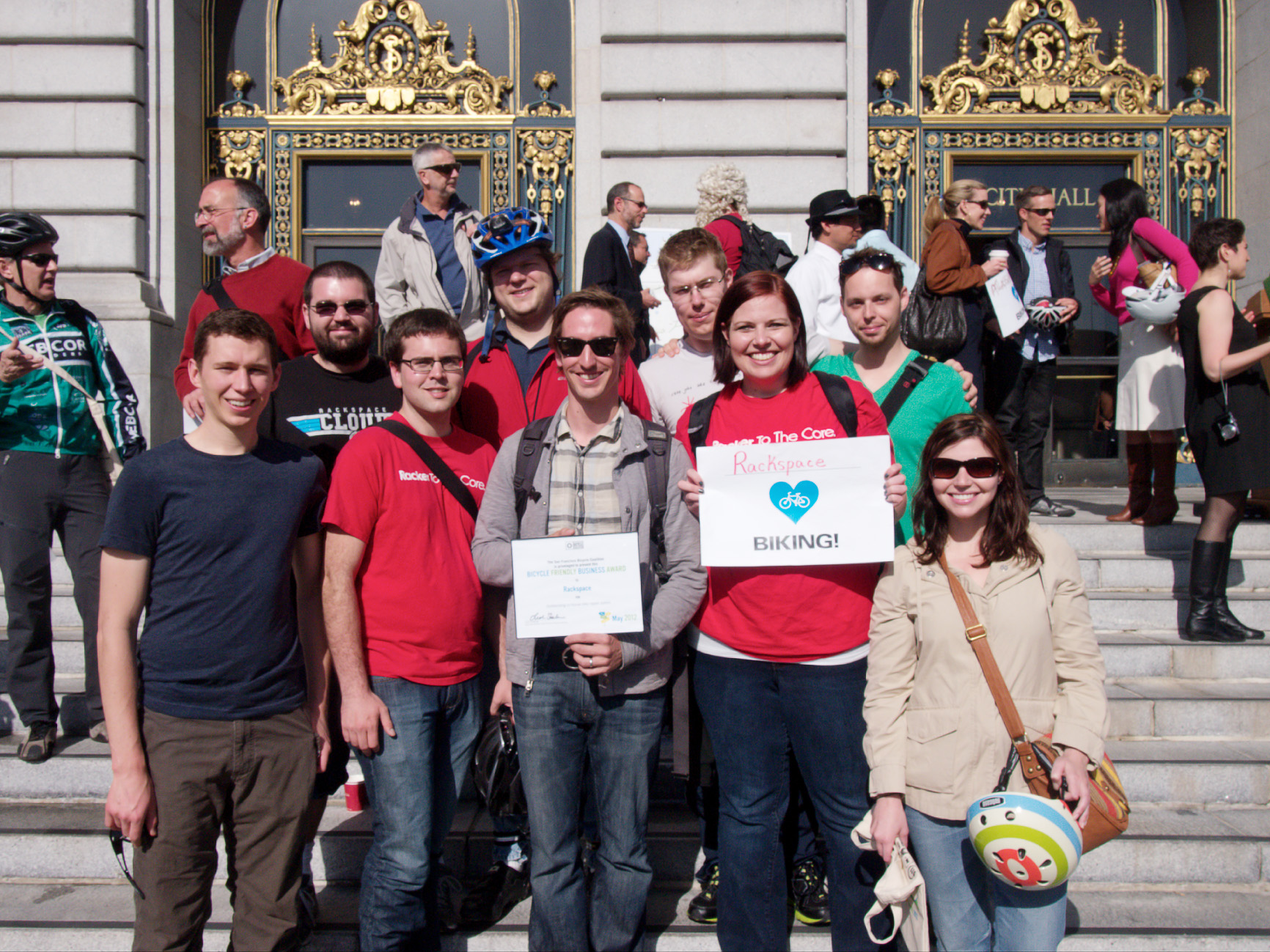 Rackspace would like to thank its partners for making biking in San Francisco awesome, including PUBLIC Bikes for providing many of our riders with comfortable and safe rides, and Dero, which made our office bike racks and keeps us all organized. We'd also like to thank our city partners, including the San Francisco Bike Coalition, which works diligently to make San Francisco a bike friendly city. And the City of San Francisco and Mayor Ed Lee for supporting initiatives to make San Francisco a world class bike city.