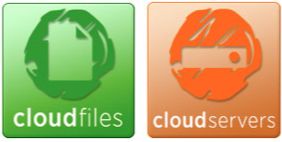 We are proud to announce that we have received our SAS 70 Type II report, which includes Cloud Servers & Cloud Files. This is the first year that our Cloud Servers and Cloud Files segments have received a Type II report, which is in line with other major segments at Rackspace. Also, all of our datacenters are now Type II certified.
What is a SAS70 Type II report?
SAS70 (known as Type II Audit after 2010) is a widely recognized auditing standard that showcases how a service organization has performed, based on an in-depth audit of their control objectives and activities. The control objectives and activities are determined by the organization, and are based on established policies and procedures within the organization.
For example, at Rackspace, we have a control around our password protections. We require that all Racker (employee) passwords for our Active Directory and eDirectory be changed at least every 90 days. The Type II report for that objective will reflect whether, and how well, we've followed our established procedures. We value the SAS 70 Type II report because it assures our customers that we are doing what we say we will do.
Our compliance team led us through this process and will continue to pursue other industry certifications as necessary, to verify our commitment to being a secure, world-class cloud computing provider.
If you are a customer and would like to receive a full copy of this report, please contact us.