This is a guest post written and contributed by Tyler Roberts, President and founder of Lemon Words SEO Tools, a Rackspace Cloud Tools partner.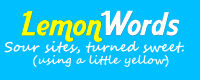 My experience in the start-up industry as a business minded Internet developer gives me a unique view on search engine optimization and building usable tools for the web. I launched LemonWords.com to help other web developers like myself be more productive with SEO.
We built a collection of amazing SEO tools on top of the Rackspace Cloud that will help developers reach the most achievable SEO goal of optimizing their HTML and content for search engines. Being a web developer is hard enough without checking dozens of pages for missing title tags.
Now we've taken the pain out of website optimization with a quick robot crawl that will check your keyword density, title tags, meta descriptions, links, and website spelling for your entire website automatically.
Some of our tools are:
Keyword Density – Helps focus website content so search engines determine a site's main topic.
Keyword Focus – Helps make sure keywords are used strategically in H1, H2 and title tags.
Bot Browser – Strips excessive HTML so you can visualize what GoogleBot sees when it crawls your site.
Markup Checkup – Helps locate missing HTML tags that are important for SEO like meta-description or titles.
10 Day Free Trial
We're offering a free 10-day trial so you can try out the service and after that, it's just $48 a month. Most people are able to optimize their entire site in 2 or 3 months of using the service, which makes it a great return on investment.
Donating to Feeding America
We are also doing a promotion to help raise money for food banks across America. If you sign up for a trial, we will donate $5.00 to Feeding America. Sign up for the trial and tell your friends too so we can help raise some money for the one is six of our neighbors that are struggling with hunger.
______________________________________________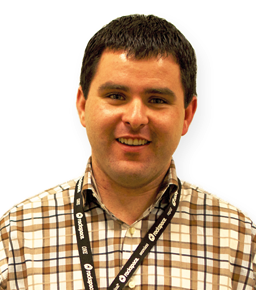 Cameron Nouri, from the Rackspace Business Development team, is your connection to the Rackspace Cloud Tools Partner Ecosystem. If you have developed solutions or services that makes life easier for people to take advantage of the cloud he would like to talk to you! You can contact Cameron any time to learn more about this unique program and the benefits for your business.