The parties are over, the exhibit hall is empty, and the #SPC12 tweets have all but silenced. Whether you experienced the conference in person or participated by proxy thanks to social media; you're likely overloaded with all the SharePoint goodness that has bombarded you over the last week.
Next week you'll want to dive in and try out some of the great new features you learned so much about, but where will you go? You could invest several hours into building out a new SharePoint 2013 Farm and even more hours reading about best practices to do so – but for many of you this may be more than you need. If you just want to jump in and start playing you can visit the Rackspace Services for SharePoint page and sign up for a free 45-day trial of SharePoint 2013.
The free trial includes three site collections:
Main content site
MySite Host
Content Type Hub
In addition, you'll receive three user accounts:
Admin account (full access)
Contributor account
Viewer account (read-only)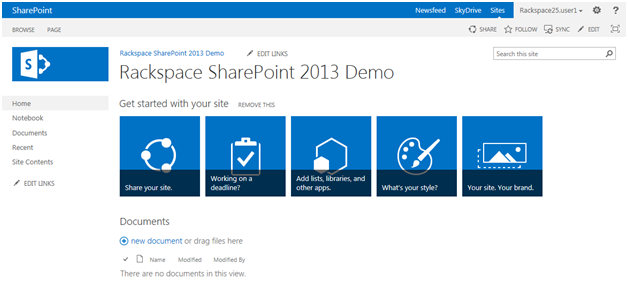 Also, if you were at the conference and have feedback for our team (or if you missed us but have feedback to share) please tell us what you think via the form that's also on the Rackspace SharePoint page.