When it feels like the whole world is watching, you need a web site that can handle a massive traffic spike. For Villy Custom, a Rackspace Cloud Sites customer and Rackspace Startup Program member, that spike was roughly 3.2 million hits in a span of just about 25 minutes.
Villy Custom had the rare opportunity to be featured on ABC's Shark Tank. The premise of the show is simple: small businesses pitch their products in front of business magnates like Mark Cuban. Over 10,000 companies applied, but only 52 were picked to air on the show and to Shark Tank's more than six million viewers. For Villy Custom, or any small company that got the chance, it was an unforgettable experience. There is a great deal of work behind the scenes to makes sure things go smoothly — travelling, shooting video, practicing and finally appearing in front of judges and answering their questions on TV.
Appearing on a show like Shark Tank is almost guaranteed to drive traffic to a participating company's web site. To accommodate that massive boost, which is usually in a matter of minutes, everything must be perfect. You want to ensure that your website stays up and running when millions of people flock to it. Villy Custom did just that.
"Our relationship with Rackspace has been great so far," said Villy Custom president Fleetwood Hicks. "Everything has gone smooth, and, even when we had the super high traffic of Shark Tank, you guys had everything under control. Adam Hansen (our main contact at Rackspace) has done a great job and all issues have been handled perfectly. We look forward to our upcoming Shark Tank Update and are hoping we get the same smooth sailing with our site as before. Moving to Rackspace and getting the "personal" touch has definitely given me peace of mind during the busy times. Good job."
Here are more details and numbers on the traffic that flowed through the custom and limited edition beach cruiser bicycle maker's web site when its Shark Tank appearance aired:
Total traffic served: Approximately 3.2 million page hits
Peak traffic: Approximately 120,000 visitors in one minute
Traffic time frame: Approximately 30 minutes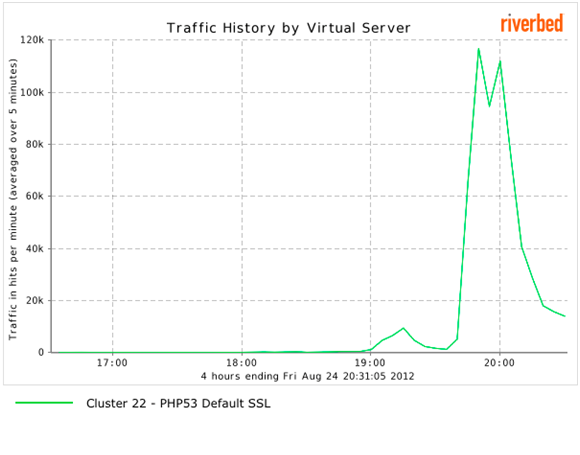 Handling such a huge amount of traffic in a very short amount of time required a strong partnership between Villy Custom and the Rackspace Cloud Sites team. Villy Custom optimized its website to handle the event. It started re-designing the site with straight HTML5, CSS and java script, and all the static files located in Cloud Files. Rackspace ensured that it had the entire infrastructure including servers, load balancers and redundancy ready to rock and roll. Interestingly, the traffic handled by the load balancer was SSL traffic, which adds an extra step. Rackspace and the Cloud Sites crew also followed our best practices for high traffic events – including hosting images on Cloud Files.
Here are some of the stats on infrastructure that was used so to maintain optimum throughput :
Number of web servers: 12
Number of load balancers: one active and one passive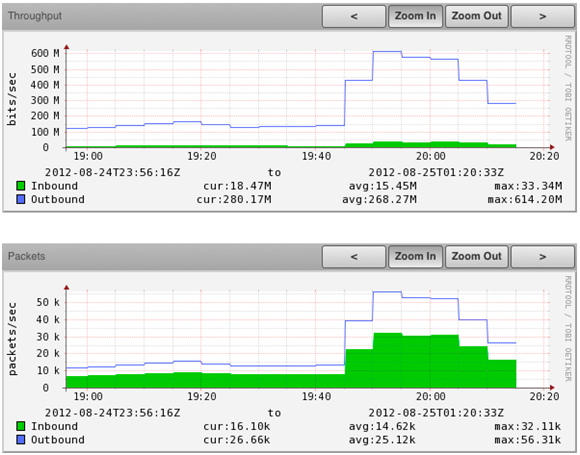 In short, Rackspace ensured that Villy Custom didn't have to worry about its website crashing as it pitched itself and its products to business tycoons like Cuban and Barbara Corcoran and millions of viewers. Had the site gone down, the small business could've lost millions of potential visitors and customers. We're glad that we could help another customer through an astounding traffic spike!
Don't forget to check out a few other high traffic events that Rackspace Cloud Sites handled recently:
Looking for best practices for optimizing your site on Rackspace Cloud Sites for a high traffic event? Check out this Knowledge Center article for more info!