Sign Up for Upcoming Rackspace Cloud Files Webinar: Using CDN to Excel your Web Presence
Filed in by Angela Bartels | August 26, 2010 3:50 pm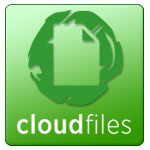 One of the major benefits of utilizing Rackspace Cloud Files[1] is having the opportunity to deliver content to your users around the globe at blazing speeds over the Limelight Network's[2] content delivery network (CDN).   To learn more about how this CDN experience can excel your web presence, we invite you to join us for a free webinar on Tues, Sep 14th.
Megan Wohlford, Rackspace Cloud Files Product Manager, and Jason Thibeault, Sr. Director of Technology Alliances and Cloud Strategy at Limelight Networks, will discuss the power of a CDN, and how to use it to your advantage.  Whether you're a current CDN customer, thinking about it, or just interested in the technology, join us for a presentation followed by a live Q&A.
Date: Tuesday, September 14th
Time: 1pm CDT
Click here to sign up. [3]
Endnotes:
Rackspace Cloud Files: http://www.rackspacecloud.com/cloud_hosting_products/files
Limelight Network's: http://www.limelightnetworks.com/
Click here to sign up. : https://cc.readytalk.com/cc/schedule/display.do?udc=bs42br5uczww
Source URL: https://blog.rackspace.com/sign-up-for-upcoming-rackspace-cloud-files-webinar-using-cdn-to-excel-your-web-presence/
---