This is a guest post written and contributed by John Alessi, founder of SocketLabs, a Rackspace Cloud Tools partner.

For the past 14 years, my team and I have been helping companies large and small successfully send transactional and marketing email.
Things have really changed through the years and gone are the days when you could effectively send transactional and marketing email through Sendmail, Postfix or Exchange and expect decent results.
The onslaught of spam has changed things dramatically.  Transactional and marketing email delivery has become very complicated, even for highly technical professionals with experience delivering standard corporate email.  It involves the correct implementation of new technologies like SPF, DKIM, ISP throttling and FBL processing – just to name a few.  And on top of that, you need to know how to avoid potential pitfalls such as blacklists, blocks and complaints – and – how to rectify these situations, should they occur.
At SocketLabs we have the technology and the know-how to meet these challenges successfully.  Before the launch of our cloud service, it was expensive, in terms of both time and money, for companies to purchase and manage our proprietary SMTP software in-house.  It was only an option to the select few that had, and could justify, the resources it required.
To the Cloud
Bringing our transactional and marketing email delivery to the cloud was a no brainer because it allowed us to help so many more companies achieve success with their email.  It removed the upfront costs, term contracts, installation, setup, management, and last but not least, the frustration.  Plus, the economy of scale enabled us to build an infrastructure with levels of scalability and availability that would have otherwise been out of reach for just about any organization.
By managing the entire process in the cloud, we are also able to provide many value added services that would have otherwise been nearly impossible.
What SocketLabs Has to Offer
Our customers have access to a web based control panel, where they can track their email with real time charts, graphs and reports.  Messages can be tracked by campaign/group, or even down to the individual message level. Open, click, complaint tracking and more are a part of our standard offering.
Our HTTP REST API provides an easy to use programmatic way for developers on any platform to track their messages, in powerful ways previously unimaginable.
Enabling your applications to send email through SocketLabs Email On-Demand takes only a few minutes since we fully support SMTP – the industry standard for Internet email.  You don't have to worry about the complexities of DNS, DKIM, SPF, etc…   We set it all up for you – on our end – instantly.  Most people just can't believe how easy it is to get started.
If you send transactional and/or marketing email, I invite you to try our service for free.  Simply go to https://www.socketlabs.com/od/signup and signup for a free account.  It only takes a minute and no credit card is required.  If you are like our many other customers, you will be surprised at what is now possible.
I wish you the best of success in all of your projects.
______________________________________________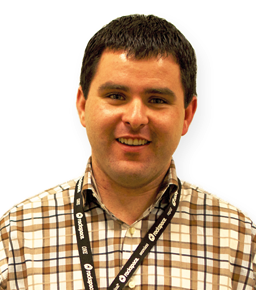 Cameron Nouri, from the Rackspace Business Development team, is your connection to the Rackspace Cloud Tools Partner Ecosystem. If you have developed solutions or services that makes life easier for people to take advantage of the cloud he would like to talk to you! You can contact Cameron any time to learn more about this unique program and the benefits for your business.