This is a guest post written and contributed by Jason Levitt, Director of Developer Network and Partner Integrations for Kaltura, a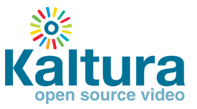 Rackspace Cloud Tools partner.
Kaltura has an expansive and popular SaaS (Software as a Service) offering that lets our customers host and manage hundreds of thousands of videos, images, audio files, and documents. But one of our major competitive advantages is that we offer self-hosted versions of our media platform as well.
Our popular, totally free, open source Community Edition has been downloaded over 100,000 times and is hosted on sites, both large and small, around the world.
Hosting media (especially video) can be complicated, but our new partnership with Rackspace makes it easier than ever to get Kaltura's self-hosted media platform up and running on your Rackspace Cloud account.
We've built upon the Rackspace Cloud Server API, so that all you have to do is submit a simple web form and an Ubuntu 10.4 Linux server with Kaltura's Community Edition pre-installed will spin up in your Rackspace Cloud Server account.
To try out Kaltura with your Rackspace Cloud account, just put your username and API key into our handy form (you can find your API key in your Rackspace Cloud management console. Login to your Rackspace Cloud account and go to the "Your Account" tab, and then to the "API Access" tab).
Click here for the Kaltura form .
After your server spins up, you just need to take a few simple steps to finish installing Kaltura.
Click here for Kaltura's Rackspace installation guide .
Kaltura on the Rackspace Cloud is a win-win partnership that adds value for all of our mutual customers.
Want to learn more? Have questions? Join us for a live webinar:
When: Thursday, June 9, 2011 @ 2PM CDT
Topic: Video in the Cloud – The Future of Rich Media Management
______________________________________________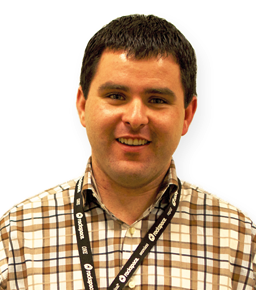 Cameron Nouri, from the Rackspace Business Development team, is your connection to the Rackspace Cloud Tools Partner Ecosystem. If you have developed solutions or services that makes life easier for people to take advantage of the cloud he would like to talk to you! You can contact Cameron any time to learn more about this unique program and the benefits for your business.