Los Angeles is a world center of business, international trade, entertainment, culture, media, fashion, science, sports, technology and education. Nicknamed "The City of Angels," it is the second largest city in the United States, and LA is ranked the third richest and fifth most powerful and influential city in the world. Los Angeles is now a hot bed for the startup community with the inception of Start Engine, a rapid accelerator program created by Howard Marks, Co-Founder of Activision, and Paul Kessler, Principal and Founder of Bristol Capital Advisors, LLC, and one of the most prolific investors in Los Angeles. The Rackspace Startup Program was there for the launch of Start Engine last week.
Over the next 90 days, the Start Engine companies will be partnered with proven business mentors who will focus their expertise on helping build the business plan, brand, marketing and development of the product of the startup companies involved in the program. Start Engine will also provide exposure to not only the finest technology attorneys on the planet to help navigate the legal questions associated with startups, but also the best financial thinkers to help manage the business model and keep track of finances. But let's not forget the collaboration with other startups – sharing ideas and thinking big is a key to success with collaborating entrepreneurs at Start Engine.
Here's a look at the 10 companies that comprise the Start Engine Winter 2012 cycle:
BrandStand is a mobile app for brand comparison where, within a game experience, users vote on which of two brands they prefer. They can vote with friends in real-time, unlock trendsetter badges for upsetting the rankings, and ultimately participate in location-based surveys.
ConnectWithMe lets you instantly connect with everyone in your immediate vicinity.
GeoReach connects businesses and customers through mobile contests and rewards where subscribers are grouped by interest, allowing accurate targeting of events and specials to an opt-in audience.
GonnaBe.in is a social app connecting likeminded strangers based on interest, location and time which will show you others looking for the same things as well as deals that match your desires.
Hypemarks is a social discovery site that helps you find the best sites to check out or use, all recommended by your friends or people like you.
Outlisten is a mobile app and website allows users to record live concerts via smart phones or digital camera and takes those recordings to create a media memory by syncing multiple videos via waveform. Moments are paired together, making a new online concert experience.
People's Republic of Noise is set to revolutionize the way independent musicians acquire fans, promote themselves and sell their music by establishing a highly interactive musical community that encourages viral phenomena as well as providing tools for emerging artists to make money and get attention.
Sandalbay Life provides a smart phone application that collects data from health monitoring devices for consumers to understand their on-going health status and be alerted to detected changes. The software platform allows device makers to concentrate just on the hardware development.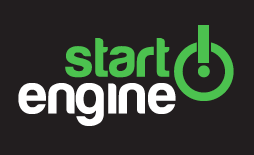 "StartEngine is more than just another rapid accelerator in Los Angeles. We're an engine to help you launch, a hub for financing, business infrastructure, community collaboration and exposure to the best VCs and angels around. Our goal is to create an environment of massive creativity and a connection between driven individual's who may not otherwise have had the chance to meet," explains John Diep, Program Director at StartEngine.
The mission of Start Engine as defined by Howard Marks, the accelerator's Co-Chair, is "to help build the number one tech community in the country and create great startups for the future. Los Angeles is an amazing place; we have fashion, e-commerce, advertising, games, media and entertainment companies. We need to enhance those and provide resources for entrepreneurs who have a vision for conquering the world."
Creating great startups for the future is a mission that is shared by Start Engine and the Rackspace Startup Program. Over the next 12 months, Start Engine plans to hold four seasonal accelerator cycles and increase the number of companies per cycle to 30. The Rackspace Startup Program will be there to assist the Start Engine entrepreneurs with all of their Cloud Computing needs, wants and desires. The application deadline for the Start Engine Spring 2012 cycle is March 2, 2012, so get your application in soon.
The Space Cowboys are looking forward to Start Engines Demo Days on March 21st and 22nd in Los Angeles where its first cycle of companies will pitch their business models to multiple angels and investors. Best of luck to the all the teams in the Winter 2012 cycle at Start Engine!
Do you have a startup idea for 2012? Would you like to know more about managing your new business venture and letting Rackspace manage your Cloud? Contact the Space Cowboys today.