I recently had the pleasure of returning to my alma mater, Texas A&M University in College Station, to experience something that was not available to me while attending; a full blown entrepreneurial program, including collaborative workspaces, an angel network and startup-focused events. It's exciting to see Aggies driving the startup movement and the university providing student entrepreneurs with the resources to build a viable business before they graduate.
StartupAggieland offers access to a social community founded on a culture of multi-disciplinary collaboration and creativity. Texas A&M University students are encouraged to see themselves as founders, innovators and leaders. Students apply classroom knowledge and explore entrepreneurship with assistance from faculty, administrators, peers and mentors.
"StartupAggieland, an accelerator for student startups at Texas A&M University, is at a critical time in its life cycle," explains Dr. Richard H. Lester, Executive Director of the Center for New Ventures and Entrepreneurship. "Launched just a few short months ago, the accelerator is attracting student led businesses from all over campus and each and every one of them needs web hosting services. We are unbelievably excited that Rackspace has offered cloud hosting and support to our students. Not only is the offering sensational, the service is 'fanatical.' We are very grateful for the Rackspace Startup Program and truly believe Rackspace is helping us create the next generation of Aggie entrepreneurs."
The StartupAggieland program features a fluid, peer-led operational structure to meet the objectives of Texas A&M University and better serve a diverse and agile community of student entrepreneurs, in addition to achieving educational goals of affiliated faculty. The program provides all currently-enrolled students with free or affordable access to entrepreneurial resources, business incubation support and professional office space, surrounded by a community of multi-disciplinary innovators, collaborators and mentors.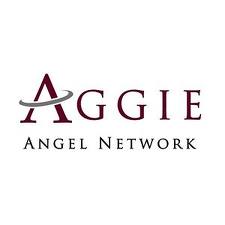 Along with visiting the students working inside StartupAggieland, headquartered in the Texas A&M University Research Park, on the western edge of campus, with over 4,500 square feet of collaborative workspace, I was invited by the Aggie Angel Network (AAN) to witness an incredible collection of startups pitch their products to a live audience. The Aggie Angel Network is a not-for-profit corporation dedicated to providing quality early-stage investment opportunities for accredited angel investors, and to assist early-stage, high-growth potential technology companies.
The Aggie Angel Network is actively seeking to invest in great startup companies. In addition to money, the AAN brings connections, market knowledge, mentoring and operational excellence to early-stage entrepreneurs with disruptive technologies. What follows are the startups who pitched their companies to an auditorium full of Aggie investors, faculty and students:
SCOR Golf has created technology in the last golf equipment category not to experience a technical revolution, the wedges. "We have innovated new technology in the scoring end of the golf set, and believe we have the foundation for complete disruption of the category, the last in golf to not have experienced complete technical upheaval," explains Terry Koehler, President of SCOR Golf.
BlinkSend is a mobile-based sales tool to take leads into prospects and track engagement of up to date sales collateral documents in the cloud. "We sell recurring monthly subscriptions to sales executives and managers, based in the cloud as a service," says Boris Portman, CEO at BlinkSend.
reBounces sells patented, first-in-world equipment to tennis facilities, which decreases their tennis ball purchases and landfill waste.  "We can remove the high cost of buying new balls and we can eliminate the quality issues associated with using dead balls," describes Cannon Fletcher, co-founder of reBounces.
Fluencr is a beta influencer marketing and analytics platform that allows brands the ability to leverage the social influencing power of existing ambassadors. "For brand ambassadors, known as influencers, Fluencr allows millions of social media users the ability to monetize their social value to specific brands, by democratizing the concept of an endorsement deal," points out Gerome Sapp, co-founder of Fluencr.
ITSCAPE is a streamlined SaaS IT management solution that enables IT to efficiently manage complex environments and ensure high business availability. "With the changes in the IT landscape, midsize enterprises are looking for tools to help transform the old technology and manage the new infrastructure," explains Jihad El-Assaad, CEO with ITSCAPE.
Kin Valley supports families and organizations by providing a safe, social platform designed for meaningful, multi-generational interactions. "We are a safe social platform for families to integrate their supports systems, for organizations supporting missions and goals, and for companies to integrate products and brands into the family conversation," says Jim Donnelly, co-founder and CEO at Kin Valley.

The Rackspace Startup Program loves working with student entrepreneurs involved in university startup programs like StartupAggieland. Are you a startup company involved in a university entrepreneur program? If so, the Space Cowboys would like to help you grow your idea by providing your startup with the best in class open cloud computing platform and Fanatical Support™ it takes to launch. Drop us a note and let us know how we can help you and your university grow within the startup movement!