John Courtney is founder and CEO of Endao, a platform for building Business Process Management (BPM) software that radically changes the design and deployment experience for the better. The Endao platform allows you to build powerful BPM applications quickly and cost effectively.
Courtney, who holds a Computer Science and Engineering degree from Bucknell University, has an interest in technology that dates back to a 286 PC that his father brought home from work while Courtney was learning computer programing in high school. He was a Software Test and Program Manager intern with Microsoft; specialized in systems and logistics with Intercrown Enterprises, Ltd.; and was relocated to China, where he came up with the idea for Endao (a Chinese word meaning giving path or thankful path).
With a true passion for programming, entrepreneurship and enterprise software, Courtney took the time to talk with the Rackspace Startup Program about being a bootstrapped startup and developing a product from the user perspective, with the ability to adapt the offering. What follows are his thoughts on bringing enterprise BPM software to market:
What approach to product development did Endao take?
Our product development has taken much longer than we thought it would, but we're really happy with the outcome. In the beginning, we made many assumptions about what our customers would want. Some assumptions were true, other weren't. It was only through putting something out into the market and then rapidly iterating based on customer need that we were able to arrive where we are now. The take away is that you should never just assume that everyone is going to want what you are building. It must be constantly developed and changed to fit what your customers are actually asking for. Relentlessly listen to your users and adapt your offering.
How was your startup funded?
We are totally bootstrapped, but that is not what we initially intended. In the beginning, we put together this really detailed business plan and passed it around to everyone we knew. They all said, "This look greats, but show us some customers, then we can talk about funding." So we went out and got a few customers.
However, because we are selling to businesses, we had revenue almost from day one. After a few months, rather than go back to try to find investors, we made the decision to grow through cash flow. That decision has had a major impact on the way the business has grown. First and most obviously, we've had to grow much more slowly because we haven't been able to ramp up quickly the way we initially envisioned.
The unexpected thing that came out of our slower growth is that we had to be hyper-focused on revenue and therefore hyper-focused on finding customers and therefore hyper-focused on building the product that our customers want. If we had gotten funding early on, we would have built and scaled a product based on flawed assumptions that probably would have failed. So because of our slower growth, we have a much better product. Looking back, this is exactly the way we needed to grow.
What business lessons were learned building Endao?
Too many to count, but one that stands out is the message we use to market to our customers. We are both pretty technical so in the beginning we were really focused on features and why our platform was better because of features X, Y and Z. What we've learned is that customers don't want features, they want solutions to their problems. Don't talk to customers about this feature you have that no one else does; they won't care. Tell them that what you have will solve their problems better than everyone else.
What business challenges did you run into building your startup?
I think the biggest challenge that we didn't anticipate is that running a business and growing a business are often times mutually exclusive activities. When you have limited resources, mainly time, you can only focus on a few things. If you have customers, they always come first, so then you don't have time to go out and get more customers. It's been difficult maintaining a balance between the two.
What business wins has Endao achieved?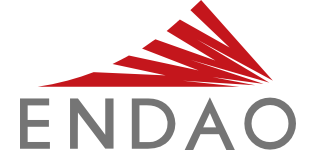 I think the biggest win is having customers become empowered by using your product. This year we launched a new version of a product built on our platform that helps Texas public schools with their standardized testing reporting and analysis. We've gotten emails saying, "Your product saved us days of work!" You can't beat that.
What best practices did you incorporate into your startup?
Best practices are where being part of the Rackspace Startup Program has really come in handy. When were first got started, we had to operate as cheaply as possible, which didn't allow us to do everything we wanted as far as redundant infrastructure, etc. The resources provided by Rackspace have really allowed us to do things the right way when it comes to IT configuration.
What were the 'What to Do' and 'What Not to Do' while building Endao?
DO spend your time playing to your strengths. DO NOT spend time learning or doing things that someone else can do better than you. For instance, we have the technical know-how to host our own website, but why would we spend time setting that up? We just use WP Engine. We know Photoshop, but we'll never be as good as a graphic artist, so we pay one to create icons and graphics for us. Making the right decision about what to outsource and what to focus on yourself will allow for maximum time on the most important activities: serving customers and finding new ones.
Have you made any pivots while establishing your startup?
The major pivot has been in transitioning our business model. We originally envisioned the company using our platform to build solutions for our customers. That has worked well for us, but it's not what we'll be doing long term. Now that our product is more developed, we are transitioning to becoming a platform provider that empowers others to build solutions. It's a fundamental change in how our business operates and it has been difficult at times.
What kind of support would be most helpful in the early days of Endao?
By far the thing that is most helpful is to find people that have deep experience to advise you as you go. You don't have all the answers, but others have been in your shoes and probably have good advice. We're a part of the VentureBuilder program here at Tech Ranch in Austin and that been incredibly helpful for us.
What straight up business advice would you give to a startup?
The most important advice is just to get out there and do it. Leave your job and do it full time. You will never be 100 percent ready to launch a startup. At some point there is a leap of faith and you must take it. Sometimes it's painful, or you don't know what will come next, but you just keep moving forward. Stop talking about it or daydreaming about it and go out and create something — there is no other way.

The Rackspace Startup Program thanks our favorite Bison, John Courtney, for taking the time out of his busy schedule to enlighten us on how Endao is bringing user-inspired BPM enterprise software to market on a bootstrapped budget. For more insight on hosting your startup on the Rackspace Cloud platform backed by Fanatical Support™, contact the Startup Team today.