Sean Hamawi is co-founder and director of Plutora, Inc., an Australia-based SaaS provider that enables companies to manage their enterprise IT pipeline, enterprise IT releases and IT environments with an Enterprise Release Management & Planning, Test Environment Management and Deployment Plan application. The solution is a robust on-demand Enterprise IT Release Management software built from the ground up to help organizations deliver effective and efficient releases while driving real value back to your business through improved efficiency via roadmap features.
Sean holds a diploma in IT Software Development and Computer Software Engineering from St. George College. Prior to focusing his full time efforts on Plutora, Inc. he was founder and director of Tenstone, a niche professional services company that gained a reputation for strong execution and turnaround capability within large IT programs at clients such as Lloyds Banking Group, National Australia Bank and MLC.
Having over 10 years of product development, execution and delivery experience, Sean took the time to talk with the Rackspace Startup Program about how product development is a key component to his startup and the disadvantage of offering on-premise in parallel to SaaS offering. What follows are Sean's thoughts on creating an Enterprise IT Release Management software business:
What is the product development strategy of Plutora?
Product development is a key component to our SaaS startup business. Our focus has been on ensuring that we frequently deploy incremental improvements to our core platform based on customer feedback and staying focused on the core problems Plutora solves. We have found that implementing functionality that fits strictly within our core problem space and saying 'no' to functionality that doesn't fit has helped us gain credibility in selling our product as a niche SaaS provider to enterprise customers.
How do you go about acquiring customers?
Acquiring customers is a key element to our business model. Our primary customer acquisition channel is via servicing inbound leads to our website in a timely manner. Plutora plays in a complex IT space and by demonstrating to customers that we understand the problem space well and that our product is an intuitive enabler to solve their problems we have seen an increase in new paying customers.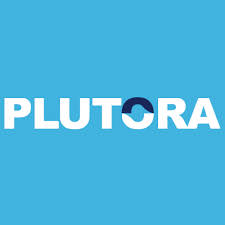 What lessons were learned building Plutora?
Hiring the right people is super critical to the success our startup. At Plutora we take our time to find people who are smart and savvy.
Learn to say no to clients – simply put, we can't be everything to everyone; we need to stay true to our original vision and mature the product over time. Saying no to bad features, we have found customers respect us more.
Stay focused on getting the perfect outcome for the customer. Without successful customers there is no business model for a SaaS solution, so be honest, commit to exceeding expectations and delivery a product which users want to use.
What business challenges did you run into?
Managing the number of new enhancements from our customer base was a challenge. It's great having lots of customers, but if you can't service them then it defeats the point. We have learned to better manage customers and expectations and this allows us to run our business smoother.
What business wins has Plutora achieved?
Acquiring customers over incumbent competitors was a big win. It's rewarding that we have a credible SaaS business that can take on much larger players who haven't innovated enough.
What were the 'What to Do' and 'What Not to Do' while building your startup?
What To Do: Focus on the customer first and foremost – it's the old fashion way and it still works.
What Not To Do: Don't rush important product decisions. It may feel right, but if you haven't analysed product features correctly, building them out early could end up costing you much more in time and money later than the track. Slow down and talk with others in the business about product features and best development approaches before cutting code.
What was the Good, the Bad & the Ugly of establishing Plutora?
The Good – The satisfaction of building a product that actually solves real problems faced in the enterprise space. Knowing that a few years ago there was no solution around and that we have built a product that people actually want to use drives us.
The Bad – Say goodbye to lofty incomes and fancy dinners with your family and friends. Establishing a SaaS business is expensive and investing all revenues back into the business means you need to make personal sacrifices.
The Ugly – Very long days, seven days are week. If you're not passionate and a strong believer in what you're building, then your going to find it tough going.
Did you have any stumbling blocks while building Plutora?
[One] stumbling block was going down the path of offering on-premise in parallel to our SaaS offering. We opted out of on-premise to focus on SaaS and have never looked back since.
What straight up business advice would give to a startup?
Don't stretch the team too thin by committing too much too soon. Initially, when starting up, focus on a select number of friendly customers who are genuinely serious about you're offering to validate your product first. Stay focused on quality. And lastly, under promise and over deliver, customers will appreciate it more as opposed to over promising and delivering buggy features.

The Rackspace Startup Program thanks our favorite Aussie, Sean Hamawi, for taking the time out of his busy schedule to enlighten us on hiring the right people inside your startup, staying focused on quality and solving real problems faced in the enterprise space. For more insight on hosting your startup on the Rackspace Cloud, contact the Startup Team today.