Adam Lyons is the CEO of Insurance Zebra, a highly innovative insurance comparison engine designed to make the process of shopping for insurance easier. Differentiating his company through a unique user experience that minimizes the need for lengthy forms and maximizes the speed to quote and bind online, Lyons, a business executive turned entrepreneur, has landed the support from exceptionally notable investors such as Mark Cuban, Floodgate, Silverton Partners and Birchmere Labs.
Over his career in the insurance field, he helped grow All Risks Insurance into one of the largest independent insurance wholesalers in the United States. He also went on to launch Meltwater Press; a media relations software company which helps businesses drive growth and build brands. Meltwater went on to win a 2010 Red Herring Global 100 Award.
A proven executive, entrepreneur and insurance guru, Adam took the time to talk with the Rackspace Startup Program about his unique startup, which originated on the south side of Pittsburgh in 2012 and has officially launched in the Lone Star state. What follows are Adam's thoughts on establishing transparency, coupled with an unconventional genius in creating online features that distinguish his company from any other existing solutions:
What lessons were learned building Insurance Zebra?
The most important part of building a great company is surrounding ourselves with a great team and keeps our goal to add value for consumers.
What challenges did you run into?
It's very difficult to break into a market that is so competitive. We realized very early on we have to have a data driven business that thrives on ingenuity and a new experience for consumers.
What business wins did Insurance Zebra achieve?
We've developed a great experience that consumers love and they tell their friends. Our biggest win has been the technology created.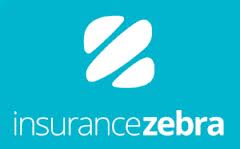 What best practices did you incorporate into your startup?
We love using the KISS method (keep it simple, stupid) when it comes to realizing our goals. At the end of the day, everything we do must come back to our overall goal of providing a high quality consumer experience that speaks to consumers.
What were the 'What to Do' and 'What not to Do' while building Insurance Zebra?
Do build the technology that you need to create your business if it hasn't been created or is a key aspect of what you do. Do NOT build technology that you can find "on the shelf." One way that you can seriously slow down growth is trying to re-invent the wheel.
What kind of support would be most helpful in the early days of startup?
We have had a tremendous investor syndicate that has been willing to help with technology questions as well as connect us with key partnerships.
What were any stumbling blocks or pivots while establishing Insurance Zebra?
Breaking into a very competitive industry is by far the most difficult process, as well as establishing the technology to support our venture. We have not needed to pivot but we have had to approach building the technology we need from a couple different perspectives.
What straight up business advice would give to a startup?
Be ready to work! Business is not simply built on innovation – we've had a great idea in a great industry that's required quite a bit of "perspiration" and late nights to achieve.  Never stop innovating.

The Rackspace Startup Program thanks our favorite insurance broker, Adam Lyons, for taking the time out of his busy schedule to enlighten us on how Insurance Zebra created great technology to differentiate itself though a unique user experience. For more insight on hosting your startup on the Rackspace Cloud platform backed by Fanatical Support™, contact the Space Cowboys today.