Adam Peterson is an Entrepreneur-in-Residence at StartX, Stanford University's student startup accelerator and comes from a background of product design, finance and video. He is currently the CEO of VipeCloud, which allows you to take control of video sharing. A platform for creators of video to sell videos, VipeCloud enables consumers to subscribe to providers of expert content and creators to earn a recurring revenue stream. VipeCloud's AutoPush technology offers creators unique controls over the digital rights management of their videos, increasing the creators' capability to market, measure and succeed.
Native to Silicon Valley, Adam holds a B.S. in Product Design Engineering from Stanford. He is a member of the Alumni Council at St. Francis High School, the Assistant Alumni Advisor to the Kappa Sigma Fraternity at Stanford University, and an avid sailor. Prior to VipeCloud, in 2008, Adam launched VipePower, an offering that became a leading recruiting and staffing video solution. In 2010 he launched eFaceTime integrating video into Cendyn's eProposal, the hospitality industry's leading sales proposal software tool used by more than 10,000 hotels and venues worldwide. From 2008 to 2012 Adam served as the Technology Chair on the board of the Silicon Valley Chapter of the California Staffing Professionals, and was formerly a Corporate Finance investment banker in the Technology Group at Credit Suisse Securities, LLC.
A true learner, avid sailor and serial entrepreneur, Adam took the time to enlighten the Rackspace Startup Program on how accelerated customer feedback can turn into startup gold. What follows is his transfer of knowledge on how interaction with customers is the single most important part of a founder's job:
How did you determine VipeCloud's needs?
The importance of the timing of your innovation cannot be overstated. On one extreme, only the most visionary customers or investors will join you if you're too early. On the other extreme, you're fighting a feature battle if you're too late in the curve. Timing is crucial, difficult and requires patience and flexibility unless you have lots of upfront capital. This is a benchmark test all entrepreneurs must consider because it relates directly to the issue of solving an actual problem. Once you distill the problem into a real pain representing a real market through research, validation by industry experts (if you don't have industry experience yourself) and even by signing initial customers, then it's go time.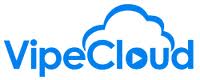 What strategy was developed for customer acquisition?
One can strategize as much as possible, but until they make their first move in the market, it's impossible to predict the feedback. So we focused on getting gorilla customers that represent our target market as soon as possible. We only had a bare-bones version of our product to offer at the time, but we had a vision and were able to close three significant customers.
What business lessons were learned launching VipeCloud?
Every startup will have its ups and downs. I found that transparency with my founding team about our runway, burn, successes and failures has developed a fantastic team environment. We come together as founders every few weeks and chat about our "state of the union" for no longer than one-hour. Any and all of the tough questions are fair game, decisions are made. This transparency has helped us prioritize, produce and lean on each other's strengths.
What business challenges did you run into?
Giving up the crutch of graphic design and feature-creep for an initial launch. As tempting as it is to produce an incredibly slick looking and acting product, we maintained focus on building a minimum viable product that proved our hypothesis as quickly as possible. Maintaining this focus was challenging. It meant building a product that was functional, easily debugged, but maybe not as sexy as it could be. I believe early stage companies are often too attracted to a fancy facade to the detriment of solving a real problem. The return for us was accelerated customer feedback. Startup gold.
What business wins did VipeCloud achieve?
Our biggest wins are our customers. They have been invaluable in helping define certain aspects of the product, funding us to continue to improve what we can offer them, and validating our approach.
What are the "to do's – not to do's" while building a business?
Always be selling. Interaction with customers is the single most important part of a founder's job. Telling your story, learning how to overcome objections and closing for cash will have more of an impact on your business than anything. It's tempting for founders to run back to their computers to work on a new feature based on someone's feedback rather than knocking on the next door. I myself have been guilty of this from time to time. Until you develop momentum, products don't sell, founders sell.
What was the good, the bad and the ugly of establishing VipeCloud?
VipeCloud has been a wonderful experience since inception. As a member of the StartX community, we have had an amazing community and vendor support network. If there was an "ugly" to establishing any business, it's the realization that while being a CEO has its perks; it's an incredibly lonely position. Challenges come up every day and an undying passion for what you do is essential to survive and thrive as a CEO. In my case I'm passionate about bringing out the best in others. As such I love the culture VipeCloud has developed among our founders, I love the product we have built to enable others to build a business around their expertise, and I look forward to helping our customers succeed, every hour of every day.
What stumbling blocks did you run into while establishing your business?
The technology we developed for VipeCloud can be applied to a few different markets. While this might sound like a good thing, it's proven to be a thorn in our side. At first we thought we could handle it, but a startup targeting multiple markets is a diversion of focus rather than an increased opportunity. We caught onto this truth pretty quick and have honed our messaging, roadmap and target customer list. Someday we might choose to divert resources, but for now we're razor focused and have managed to avoid what could have been a significant setback.
What straight up business advice would you give to a startup?
A good idea is not necessarily indicative of a good business. That said, once you go through the exercise of qualifying your idea as a great prospective business; go for it with everything you've got. Pay no attention to what's being hyped, what's going on in the stock market or what political party is talking loudest. Don't even listen to the venture capital trends. Focus on solving the problem you set out to solve with an undying passion. If your execution is good enough, none of these external factors will matter.

The Rackspace Startup Program thanks our favorite Lancer, Adam Peterson, for taking the time out of his busy schedule to share his passion as a serial entrepreneur and bringing out the best in others. For more insight on hosting your startup on the Rackspace open cloud platform backed by Fanatical Support™, contact the Space Cowboys today.
To get more insight from startups, check out previous posts in our Straight Up Startup series.