Addison McCaleb took his passion for the convergence of film and technology, and created an entrepreneurial venture out of it. He is the founder and CEO of MediaHound, based in Los Angeles. MediaHound was founded in 2011 on the idea that the best film and television content is scattered across many reliable sources and the best recommendations for that content come from the people you trust and care about. The MediaHound system was created for discovering and sharing content based on useful filters, social media friendly playlists and an unabashedly enthusiastic appreciation for film and television.
Born and raised in San Antonio, Texas, Addison honed his management skills and creative vision while studying film production at The University of Southern California and as an independent producer and director. Prior to MediaHound, he founded and managed a profitable production company in Hollywood, with a roster of 15 talented filmmakers, while overseeing 14 projects in a 10-month span. As a student at USC, Addison was a member of the Track & Field team, competing in the 110 and 400 meter hurdles. The endurance races and sprints provided focus and exceptional training for the future entrepreneur.
A student of film production, athlete, producer and director, Addison McCaleb took the time to talk to the Rackspace Startup Program about what it takes to simplify the fractured entertainment marketplace and create a centralized, social platform for accessing and interacting with premium entertainment content. What follows is his transfer of knowledge on being passionate about the business you are starting:
How was the MediaHound product developed?
MediaHound was developed around the core tool that centralizes all the ways you can enjoy your entertainment of choice. We strive to keep the features and products we develop simple, intuitive and comprehensive. So whether it's developing an external application like our new widgets for blogs and websites, or an internal system like our email alerts for content updates, we always go back to that core philosophy: does this simplify the entertainment landscape, is it intuitive to use and are we comprehensive in the sources we incorporate? As you can imagine, there are tons of possible offshoots from the core entertainment aggregator, so picking the right ones involves plenty of white boarding, QA sessions with our users, careful planning and, finally, designing and developing stunning applications.
How did you address staffing?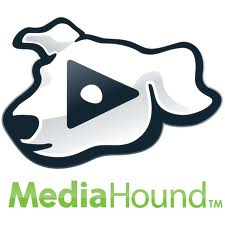 The most important aspect of any startup is its team. We've been fortunate at MediaHound to pull together an all-star cast of team members that each excel in their area of expertise and compliment the group as a whole. Looking for a technical co-founder was one of the more daunting tasks, but like most things in business it came down to pounding the pavement and casting a wide net. We had pretty specific needs in mind, but we also knew the most important aspect of finding the right co-founder was making sure we could work together and complement each other.
What business lessons were learned launching MediaHound?
It's harder to answer what lessons I haven't learned in this process – budgeting, registering and protecting IP, legal agreements, team management – the experience of founding a startup is like business school in a box. While I had experience before in leading teams and a production company, there was a lot of learning on our feet and learning how to apply and adapt our skill sets to the problems at hand.
What business challenges have you run into?
MediaHound aims to integrate all your entertainment on one platform, and a business like that requires relationships with some of the biggest entertainment companies out there. As a new startup, getting an introduction or getting someone to pick up the phone took a lot of extra effort. Again, it came down to pounding the pavement. As challenging as it was at times, it was rewarding to see their eyes light up once we got in the door and explained our vision.
What business wins has MediaHound achieved?
Securing key partnerships for our Playlist Library and partnering with studios and festivals were very reaffirming, but those "wins" go hand in hand with every time we hear one of our users tell us how much they love our service or have been needing a product like MediaHound.
What are the "to do's – not to do's" while building a business?
Make sure you are passionate about the business you are starting. You are going to spend almost every waking moment building your business, so if you aren't passionate about it you'll burn out fast. When times get tough (and they will), you'll lean hard on "doing what you love." Especially in the early stages, surround yourself with talented people you enjoy working with. You'll be seeing a lot of each other.
What straight up business advice would give to a startup?
Dream big, but be prepared to work hard for those dreams. There are a lot of people with great ideas floating around out there, but far fewer people are willing to take the plunge and work to realize that dream.

The Rackspace Startup Program thanks our favorite home town boy gone Hollywood, Addison McCaleb, for taking the time out of his busy schedule to share his passion for the convergence of film and technology with us. For more insight on hosting your startup on the Rackspace open cloud platform backed by Fanatical Support™, contact the Space Cowboys today.
To get more insight from startups, check out previous posts in our Straight Up Startup series.