Straight Up Startup is a new feature brought to you by the Rackspace Startup Program in which we interview entrepreneurs and upstarts to get their insight on starting a business. Here, startups give  you straight up insight on lessons learned, challenges and wins along the timeline of building a business.
Eli Rosenberg is the COO and co-founder of Food Genius, a big data company for the food industry. By tracking restaurant menu items and how consumers interact with them, Food Genius leverages the social web to generate high quality and incredibly granular data for an array of commercial and consumer uses. Food Genius provides manufacturers, distributors and consumer packaged goods brands with real- time consumer behavior data and application developers with access to the web's largest database of restaurants, their dishes and taste-based suggestions.
He's a results oriented, data driven business operations and development professional who was previously a Senior Search Marketing Analyst at Norvax Inc., where he managed CPC/CPM campaigns and analyzed revenue patterns; and a Search Analyst at SMG Search. His problem solving skills are backed with the unique ability to seek and create solutions that leverage technical, creative and analytical skills. He is a graduate of DePaul University where he earned a Bachelor of Science in Computer Science and a minor in Religious Studies.
An analyst, operations professional and entrepreneur, Eli took the time to talk to the Rackspace Startup Program about what it takes to get a big data driven food industry business up and running. He is a firm believer that the team is one of the most important aspects in a startup. What follows are Eli's thoughts on remaining laser focused with a clear vision while creating a startup:
How did Food Genius get up and running?
We had the opportunity to become IDEO Chicago's first ever Start-up-in-Residence. At IDEO we honed our skills as a lean startup. We created a number of rapid iterations and, just as quickly as we created them, we put them in front of prospective users for feedback. Tweaking and refining the design and interactions after each session.
We quickly were able to go from rough concept sketches to a fully designed data dashboard that the food industry will be able to leverage in the near future to answer all sorts of questions about restaurant menu items. We will always use this process of developing a bunch of iterations.
What is the product development strategy at Food Genius?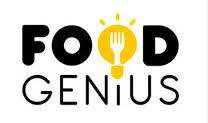 At Food Genius we have been hard at work developing our initial product for about eight months. Initially we believed that the market for food industry data would allow us to introduce raw data on a massive scale and that would be enough. Boy, were we wrong! The first set of data we provided overwhelmed our client in such a way that we knew we had to develop a robust, easy-to-use, visual dashboard that would be both analytical but also exploratory.
What were the keys to creating a company culture?
The culture at Food Genius is something that is very much a work in progress. We started by sitting down as a team and talking about what we wanted to be when we grew up; not just in terms of lofty goals, but what type of company we wanted to create, in terms of size, structure and trajectory. We realized that as a founding team we were very much on the same page, which made it much easier.
After understanding the place we wanted to ultimately arrive at, we spent time crafting and editing our "Mission, Vision and Values" over good food and drinks. We continue to develop elements of our culture as we grow the team and expand our products, but we always keep those words in the forefront. We know things may change and the mission and vision may take a different view, so we maintain certain flexibility.
What was Food Genius biggest lessons learned?
We've learned that achieving product market fit is all about developing in collaboration with customers. If customers are included in the entire process of developing solutions the end result is much more likely to succeed.
We also learned that team is one of the most important aspects in a startup. We went through our share of drama along the road to where we are, but through it all we maintained respect and openness. That allowed us to weather some very hard challenges that might have killed other companies.
What challenges did you run into?
Food Genius faced the tough challenge of losing a co-founder not long after launching the business. That fact, plus having two co-founders who maintained full time day jobs, made it difficult to maintain pace. As a team, we made an effort to maintain open lines of communication and be brutally honest about expectations and priorities. This helped us remain cohesive when half were working 80-hour weeks and the other half were trying to contribute where they could have the most impact.
What wins has Food Genius achieved?
Food Genius is on a mission to help everyone love what they eat. A win for the food industry: our data is the perfect platform for qualifying leads, modeling store placement, developing new products, crafting marketing strategy and projecting demand.
A win for application developers: Food Genius offers a best-in-class API with friendly data licensing terms. Apps can access data on more than 400,000 U.S. restaurant locations, more than 230,000 full menus, taste-based dish or restaurant suggestions and much more.
What straight up business advice would give to a startup?
My advice to other startup founders is to remain laser focused on a clear vision. Strategies may fluctuate and change as often as the weather, but if you maintain focus and keep moving toward a goal, you'll be in good shape. My advice to teams is to be honest with each other, especially teams of friends. You have to be able to communicate openly and maintain that openness as the company grows.

The Rackspace Startup Program thanks our favorite foodie, Eli Rosenberg, for enlightening us with his business acumen and knowledge of business operations for entrepreneurs considering a startup venture. For more insight on hosting your startup on the Rackspace Cloud platform backed by Fanatical Support™, contact the Space Cowboys today.
To get more insight from startups, check out previous posts in our Straight Up Startup series.