Straight Up Startup is a new feature brought to you by the Rackspace Startup Program in which we interview entrepreneurs and upstarts to get their insight on starting a business. Here, startups give  you straight up insight on lessons learned, challenges and wins along the timeline of building a business.
Heddi Cundle has nearly 20 years of public relations and marketing experience which spans the travel and hospitality industries; television, music and consumer retail; and now technology. Her first entrepreneurial venture is myTab.co, where she has the self-appointed title of Big Cheese. myTab.co is an online gift card platform that enables you, your family and friends to contribute cash towards travel. With myTab.co, exclusive deals with travel suppliers are negotiated on your behalf, taking the stress out of hunting for them yourself.
Her credentials include co-launching the global phenomenon London Roadhouse Flair Bartending competition, which is now in its 10th year. Heddi was one of the youngest conference managers with Marriott International; created the tourism sales division for Maxwell's Restaurants Group, the largest independent restaurant in the UK; and in the embryonic years of Ronald Lauder's CME, a vertically integrated media company in Central and Eastern Europe, she managed marketing and PR.
With a wealth of sales, marketing and public relations experience, first time technology entrepreneur Heddi enlightens the Rackspace Startup Program on the nuances of taking an online gift card platform from idea to reality. What follows are her thoughts on what's involved in launching a startup online:
How did myTab.co go to market?
We launched beta in October 2011 intentionally to grab the holiday media writing about travel and gift cards. Since myTab.co is a standalone business and we have no direct competitors, getting media coverage was going to be an uphill battle. Media prefers to play safe and write about a startup only if there are comparable startups out there. They don't like to revolutionize standalones, which is why Airbnb had a hard time getting off the ground in its first two to three years.
So we positioned ourselves alongside travel gift cards like Continental Airlines, STA Travel and Southwest Airlines. Even though these major brands weren't mentioned in the same features as us following our pitch, we softened the square peg blow and made ourselves more approachable. This was a strategic tactic that worked and opened the door to more media coverage.
What is your funding strategy?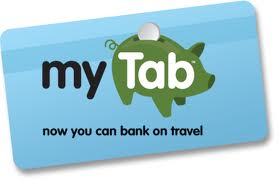 We've had amazing feedback from investors that referrals keep continuously connecting us with. The only honest qualm is that investors focus on funding the team as priority versus actual innovation, which is non-gender specific. Since I'm the founder, and a single female entrepreneur with no tech experience, investors are not used to this, so we've had to pivot our own finances to scale. If this is the way to get over the hurdle, then when we do get funding, it'll be even more celebrated.
We believe that our product is incredible and a game changer in the industry and we're scaling. For a bootstrapped startup, we're now hitting 100,000 unique visitors a month with 40 percent customer return rate. As founder, I always point out that Richard Branson can't fly a plane and look where that got him. It's not about a tech lead, it's about the core of startups and that's based purely on a good product with innovation. Investors are not keen on disruption, they prefer safe risk and we believe that needs to change. We welcome being part of that change.
What business lessons were learned creating myTab.co?
Even though you've worked day and night for months building your product, when you finally launch, the work only just begins. The ego goes out of the way fast and the ambition takes over. If you have the sheer willpower and determination to believe in your product, then every morning press your default reset button, leave yesterday's mayhem behind and start again.
What challenges did you run into?
Our primary business challenge was based on educating the customer as to why they can't take out their funds from PayPal and use them elsewhere for travel versus on the myTab.co website. We have to keep reinforcing that we're the same as any store gift card. You can't use a Target gift card at Best Buy. This is something that will take more time to develop, but on the flip side we also have a great number of customers who just get it and know that the Match myCash feature is the key game changer in the industry.
What were the 'What to Do' and 'What not to Do' while building your business? 
What Not to Do: Don't ever give up, even if your friends bail and you see all these other copycat companies getting funded. They are all part of the sheep system and you are a black sheep. The black sheep always gets to be the bootstrapped company, so do not compare yourself to them.
What to Do: Keep pushing forward and when you're pitching to say media or an investor, get that proud rush of "I'm really cool and unique" ego factor again. You need this and it'll show. You created a start up because you believed in it. Do not get sidetracked and keep focus. The more people who are adverse to you, the more you're doing something good because you're disrupting them on every level and people do not like change. See this as a good thing!
What wins has myTab.co achieved?
We beat 80 other startups in Agora Startup Idol in May over a period of five weeks pitching to judges. We also won a scholarship to the PhoCusWright Conference: The Travel Innovation Summit, in November of 2011; and won a Tie Conference Startup Presentation in 2011.
Our main win from the back end of the myTab.co site is from creating a unique platform that has different technical rewiring than standard websites since we integrate out gift card system with Expedia. That was a major win for us.
What was the 'Good, the Bad & the Ugly' of taking your startup to market?
The good was getting it off the ground! The bad were the bags under all our eyes from working solid and bug testing. And the ugly was the frustration from creating something new and arguing with narrow minded people who claim we're too different.
Did you experience any failures along the way?
Failures are based on giving up and in our eyes that's just not an option, non negotiable. Other travel or gift card sites can all copy each other's cash out your gift platform and scramble for their market share while we're doing something different, valuable and truly helping customers and the industry. We've had a couple of stumbling blocks with the initial scaling and push for media coverage, and along the way we're changing the industry, and you don't do that by copying others.
What straight up business advice would give to a startup?
Make sure you don't burn out. I have hyperkinetic energy and an abundance of willpower which has been built up over the past 20 years to determine stamina. Do not push so hard that you burn out before you launch. If you need to sleep in until 1 p.m. because you've worked nonstop putting in 17-hour days for three weeks, then do it; embrace it and do not feel guilty.  You're in this for the long haul.

The Rackspace Startup Program thanks the queen of hyperkinetic energy, Heddi Cundle, for taking the time out of her busy schedule to give us the lowdown on pushing forward while creating a startup business. For more insight on hosting your startup on the Rackspace Cloud platform backed by Fanatical Support™, contact the Space Cowboys today.
To get more insight from startups, check out previous posts in our Straight Up Startup series.