Founder and CEO of Sweb Development, Magaly Chicano saw a need for businesses to have an easy and affordable way to create their own iPhone app. Not a developer herself, but an innovator, Magaly saw businesses that wanted an iPhone app to promote their business, didn't necessarily have the technical resources to create one or they had to pay high fees to have one developed. What if there was a platform that allowed you to easily create your own iPhone app with a few clicks of a button and fraction of the cost? SwebApps launched last week specifically to fulfill this need.  The news got picked up quickly and SwebApps was featured on TIME, Wall Street Journal, CNN (via GigaOM), Mashable and PC Magazine.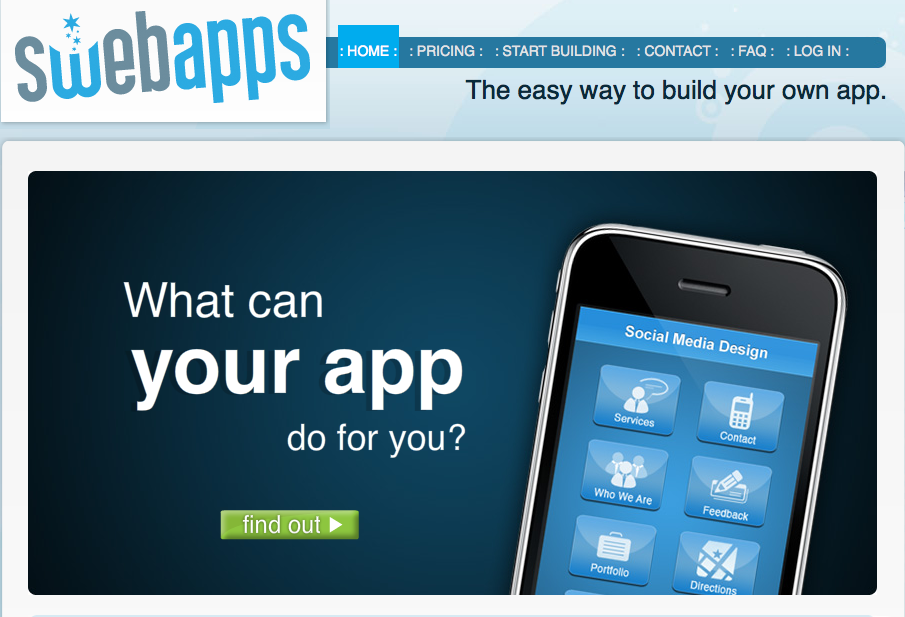 Located in San Antonio, Texas, I contacted Magaly and invited her to our office. I was able to get her on camera to tell her story. The response was overwhelming for SwebApps, hosted on Rackpsace Cloud Sites using the power of Cloud Computing, and throughout the media buzz, their site sustained the traffic spikes.
"We got 400,000 hits the first day and thank God we were hosted with you guys because if not, we would have crashed in a minute."
Magaly expands on SwebApps and why she sees it as a marketing tool geared specifically to small to medium sized businesses. It's a way for businesses to stay connected with their clients in real time. The idea is for it to be simple.  She actually mentions that she was inspired by the simplicity of The Rackspace Cloud control panel.
"If I can log into The Rackspace Cloud control panel and create a website, surely anyone can. This simplicity inspired me to created SwebApps. I wanted to make it easy for businesses to create their own iPhone app and not have to pay high fees to do it."
Here's the video: