Fiesta is over. Easter is over. But the Cascarone lives on – on your iPhone or iPad.  Not sure what a Cascarone is? It's the shell of an egg filled with confetti, painted in bright colors and closed with a piece of tissue paper. It's a hefty task to make Cascarones that only end up cracked on someone's head. It's a San Antonio tradition, used to celebrate during our famous week of Fiesta and on Easter.  They are fun to make, to crack but not necessarily fun to clean up.
Our very own Racker, Garrett Heath, came up with the Cascarone app so you can crack Cascarones all year long and most importantly, not make a mess. So if you want to crack an egg on someone's head but don't want to make a mess, download the Cascarone app and get cracking.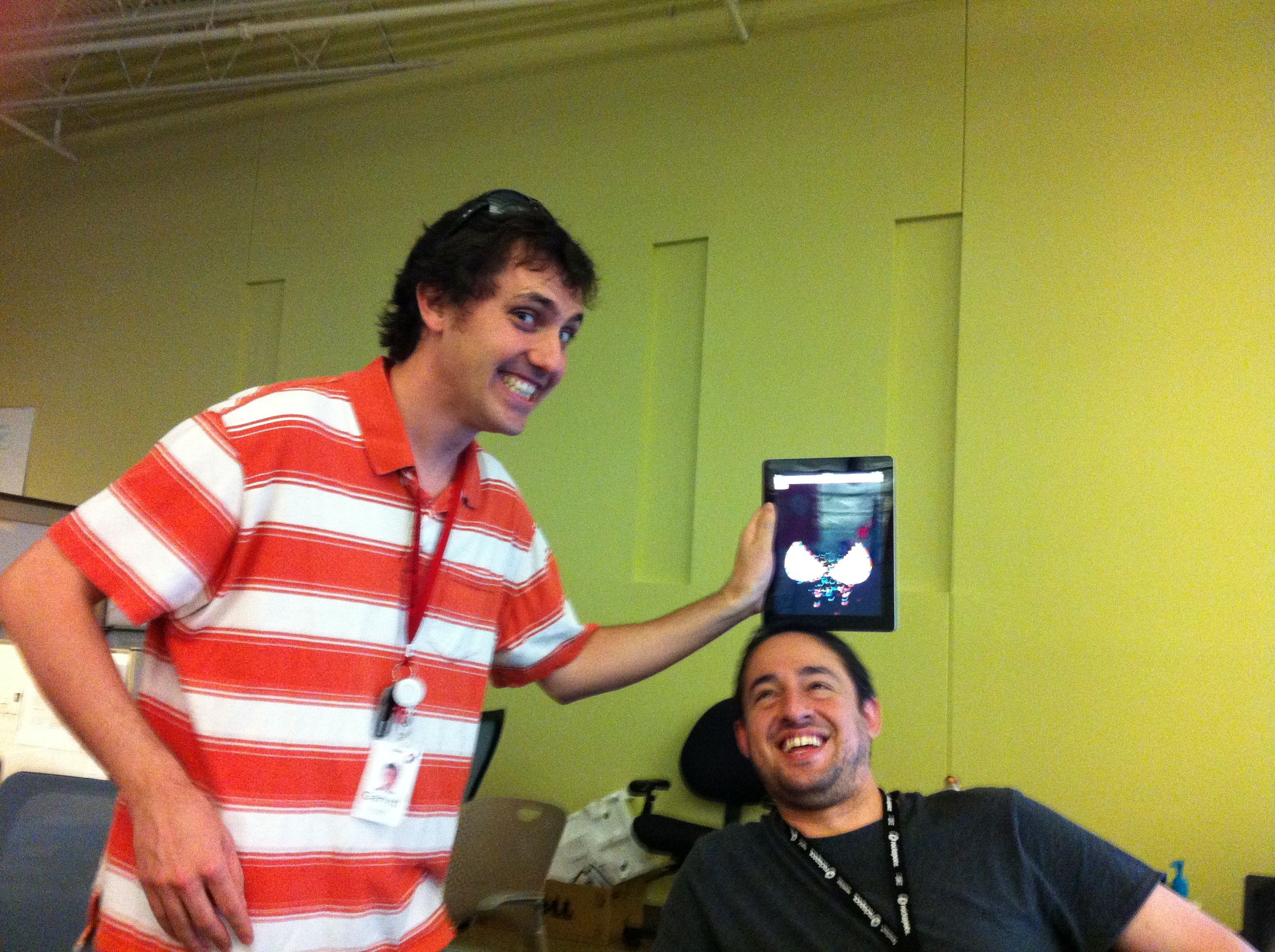 With much success, Garrett's app has been mentioned in the Wall Street Journal and San Antonio Express News.