It's finally here: Windows Beta for Cloud Servers. Customers and prospects have been waiting patiently and we have no doubt that the new offering will prove worth the wait. We are releasing the Windows Beta for Cloud Servers the right way—and at half the cost of other cloud providers.
The Right Way
Although we initially launched Cloud Servers offering a variety of Linux distributions, we are not new to building and supporting Microsoft solutions.  About half of all Rackspace hosting customers use Windows everyday. Launching Windows on Cloud Servers was always our next step—we just wanted to do it right.
Windows Beta customers will enjoy the same easy access we've always offered for Linux Cloud Servers—control panel and API access for create, delete, reboot, and rename functions. In addition, as a result of our extensive consultation with our user community, we're happy to offer many of the features our customers have been asking for. Some key elements that make this a unique offering among cloud providers include:
¬    An enhanced customer experience. The Rackspace Cloud builds hosting solutions backed by complete customer support and in addition, Cloud Servers for Windows is fully supported by Microsoft. Customers may contact Microsoft directly for support.
¬    Cloud Servers API extension to Windows. This allows for more strategic partners to join our Cloud Tools program and deliver even more applications for customers.
¬    Windows Server 2003 & 2008. Meeting customer demand and market growth, Cloud Servers for Windows will launch with both Windows Server 2003 AND Windows Server 2008.
¬   Hypervisor. The Rackspace Cloud will be one of only a handful of clouds that runs on a hypervisor that is approved through the Microsoft Server Virtualization Validation Program.
Half the Price of Other Cloud Providers
Cloud Servers for Windows is an on-demand offering with utility-based pricing, enabling users to pay only for what they use.  It's competitively priced, starting at only $0.04 for 512MB and ranging up to only $1.08 for 15.5GB.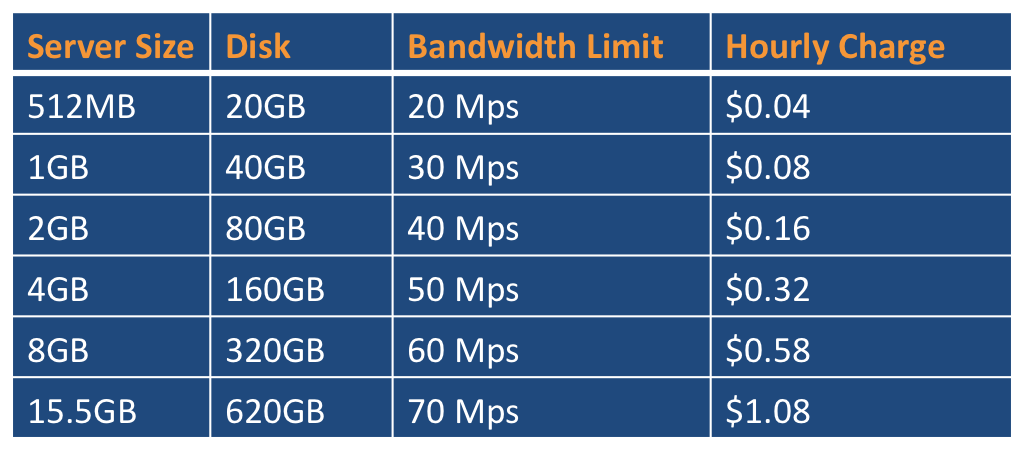 Features For Tomorrow
This is only our Beta release and we have many features coming in the months ahead, including:
¬    Backup/Restore Functionality
¬    Resize Functionality
¬    Rescue Mode
¬    File Injection
We are looking to our community for continued feedback so we can build and provide an outstanding Windows solution that users can test, develop and run their web applications on.

Community Driven
With the Cloud Servers for Windows Beta, we've continued our focus on building a platform that will bring performance, features, and supportability to customers. We are committed to making cloud computing easy to consume, with utility-based pricing. We've also made it a priority to deliver the Cloud Servers for Windows Beta the way it's meant to be delivered—100% customer driven. Our private beta users have already provided valuable feedback that has helped us develop our platform and will help us take Cloud Servers to the next stage of its exciting evolution.
What Beta Customers Are Saying
tiernano: Sweet! Rackspace cloud now has Windows Servers! http://twitpic.com/1119yx http://twitpic.com/1119z2
abartlett:  Okay – the @rackcloud console is schweet with the Windows stuff. Those guys I saw coding away in their dark corner did a good job.
coreyh: Rocking and rolling with @rackcloud's new VM Windows server.
geekproject: @rackcloud  Just created a windows server 2008 instance. Very nice performance so far. I really like the pricing options you provide.
chrismeller: playing with a @rackcloud windows server this morning. pretty damned cool
markkoberlein: Rackspace Cloud Windows Server 2008 VM: 512mb @ $.04 x 24hr x 30 days = $28.80 per month. Not a bad price to have a win server on call
As with all of our other releases, we believe it's crucial to encourage community feedback and collaboration. To send us feedback for the Cloud Servers for Windows Beta, email us at windowsbeta@rackspacecloud.com.