Happy Spring 2010! We have a busy month ahead of us and as always, we'll be on the road evangelizing cloud computing and meeting customers. We'd love to meet you. Here's where we'll be next:
April 16th, Drizzle Developer Day in Santa Clara
If you are a database enthusiast either managing and administering databases, developing database code or just have a general interest in databases then you'll want to join us for Drizzle Developer Day 2010. This is a great opportunity to discuss and brainstorm topics of interest and hopefully solve problems with other fellow community members and developers. Here are the details:
When: Friday, April 16th 9:30am – 5pm
Location: Santa Clara Convention Center, Rooms 209 and 210
Space is limited so sign up now: http://drizzle.org/wiki/Drizzle_Developer_Day_2010_signup
You can also contribute to the discussion by submitting your topics of interest here: 
http://drizzle.org/wiki/Drizzle_Developer_Day_2010
April 19th – 21st, DrupalCon in San Francisco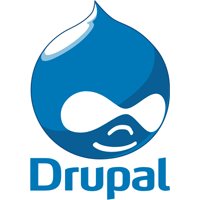 Learn about how open source is reshaping the Internet and meet the Drupal community that is helping lead the way.
When: April 19th – 21st
Location: The Moscone Center in San Francisco
Bret Piatt of Rackspace will be joining Josh Koenig of Chapter 3 to lead the session: A Match Made in the Cloud – How to Best Take Advantage of Cloud Technologies with Drupal Sites.
April 19th -21st, Cloud Computing Expo in New York City

Whether you're an enterprise or small to medium business, you'll soon be benefiting from the Cloud if not already. Cloud Computing Expo is a perfect opportunity to join your peers to learn and discuss topics around the cloud. Here are the details:
When: April 19th – 21st
Location: Javits Convention Center
Lew Moorman, President of Cloud at Rackspace, and Michael Crandell, CEO of RightScale, will be leading a session, Beyond Theory: Applications in the Cloud Today
April 25th – 29th, Enterprise Cloud Summit at Interop in Las Vegas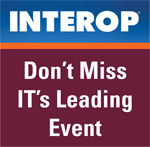 Gain comprehensive thought leadership on how key technologies can help cut costs, increase productivity and position your organization for growth.
When: April 25th – 29th
Location: Mandalay Bay Convention Center
Jonathan Bryce, co-founder of Rackspace Cloud, will be presenting on "Accelerating Development and Hiding Operations with PaaS" for the Enterprise Cloud Summit.