An article published yesterday by the BBC discusses the sudden, global decline in spam e-mail levels. According to the article's data, the volume of spam has been steadily dropping since August 2010, and experienced a steep drop during December.
We were intrigued by these findings, so we ran the analytics on our Email & Apps platform to reveal a 62% drop in December 2010, as compared to August 2010. Our graph confirms the article's findings, with a curve very similar to the graph provided by Symantec.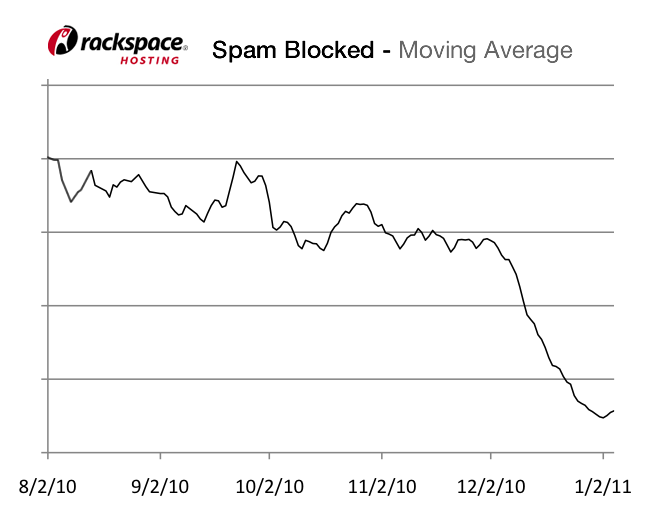 What does this all mean? Has spam finally met its death? Hardly.
The most prominent botnets (networks of infected computers) have suddenly gone quiet, resulting in the current spam decrease. The BBC gives one possible explanation for the lull: we are in the midst of the calm before the storm as the spammers are gearing up for the onslaught of their next campaign.
While spam likely won't be disappearing any time soon, it might be worth enjoying the current decline. If the BBC's supposition is accurate, we might soon see a tidal wave before us.