#10 – Several New OS's for Cloud Servers
Rackspace® Hosting furthered its commitment to having a diverse cloud by adding more Operating Systems this year than most of our competitors. We're always striving to have the resources your business needs.

While we all know he's great, Forbes made it official. Lanham was listed as one of the most powerful CEOs at the age of 39. Walking around the offices of Rackspace you wouldn't think he knew it though. He's a true mentor to all Racker's of what great leadership is all about.

#8 – Rackspace added Several Partners to our Ranks
This year Rackspace added over 100 new partners. Rackspace is committed to helping any business move to the cloud. Partners help make this happen by bringing new tools to the cloud. Click here for a list of some of our Partners.

#7 – Cloudkick is acquired by Rackspace Hosting
Just a few weeks ago Rackspace acquired Cloudkick. This was a huge step to really help deliver Fanatical Support® in the cloud. Check it out for free – we have a 30 day trial.

#6 – Commitment to the Microsoft's Users Stepped Up
Rackspace is committed to bringing all things Windows to the Cloud. This year Rackspace added Windows Server, Visual Studio Plugin and MS SQL to its list of offerings. You can have a server spun up in just minutes.

#5- Mark Interrante joins Rackspace
Rackspace is always looking to bring the best talented individuals to the cloud. This year we really outdid ourselves! Mark is joining us at a pivotal time and we're excited to see the growth of products with him at the reins.

#4 – SAS 70 Type II Certified
Rackspace recently announced that we are SAS 70 Type II certified. Also, all of our datacenters are now Type II certified. If you'd like a copy of this report just contact us.

#3 – Guinness World Record obtained by Rackspace Hosting
In July of 2009 Rackspace built the world's largest word search. In May 2010 we were notified that it was official. We are the World Record Holder's for the World's Largest Word Search. If you can find Sugarbear in there he'll buy you lunch.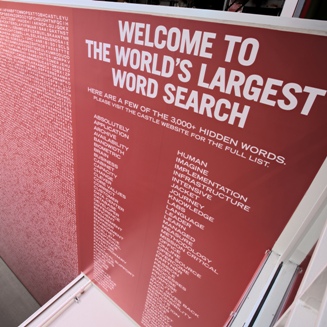 #2 – Open Stack Announced
In July of this year Rackspace announced Open Stack. This is a GIANT step to making the cloud unified in terms of coding. Download the code here and get started in the revolution.


#1 – Managed Service Level on the Rackspace Cloud Servers
Rackspace® Cloud Servers™ with a managed service level extends our world-class managed services from our Managed Hosting offering to the Rackspace Cloud. This offer provides an additional level of support on Cloud Servers, which includes monitoring, operating system and application infrastructure layer support, and technical guidance.