#10 – Rackspace's Very Own Lanham Napier Listed as One of Forbes Most Powerful CEOs 40 and Under
While we all know he's great Forbes made it official. Lanham was listed as one of the most powerful CEOs at the age of 39. Walking around the offices of Rackspace you wouldn't think he knew it though. He's a true mentor to all Racker's of what great leadership is all about.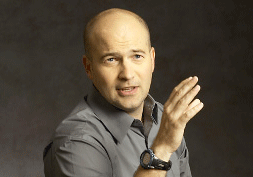 #9 – 2,000,000 Mailboxes and Counting!
I can remember when we crossed 1 Million Paid Mailboxes here at Rackspace. It was a big deal. Now we're at over 2 Million Paid Mailboxes and still growing. Maybe we'll stop at 20 Million? I doubt it.
#8 – Rackspace Webmail Gets a New Look
In May of 2010 we released a new Webmail for our Rackspace Email. While it took some people a little help to find their way around it has truly been embraced by almost all of our customers. Thanks for all your feedback that helped drive this change. We welcome your feedback for anything.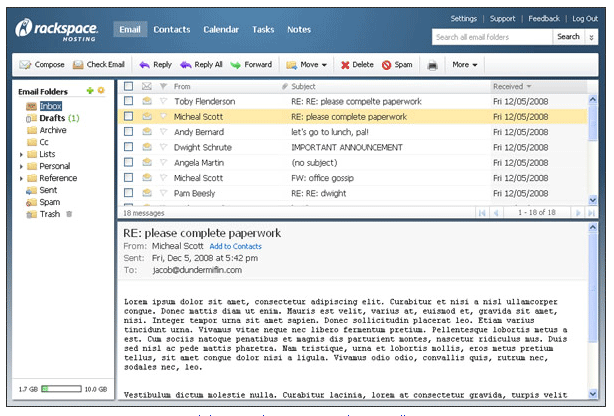 #7 – Attended, Rocked and Had One Heck of a Party at SXSW
Rackspace attended Rocked SXSW at Maggie Mae's with DJ's, break-dancers, graffiti artists and more! Rackspace will have another this year as well, so if you're there let us know so we can invite you to the party.
#6 – Hybrid Email Recognized-Contacts and Calendars become One
In August we were able to really bridge a few of the tools in our Hybrid Email offering. With the Hybrid Contacts and Hybrid Calendar Sharing features we provided thousands of customers the cross-platform integration they really needed. Contact Rackspace to take advantage of this with your company.
#5 – Mark Interrante joins Rackspace
Rackspace is always looking to bring the best talented individuals to the cloud. This year we really outdid ourselves! Mark is joining us at a pivotal time and we're excited to see the growth of products with him at the reins.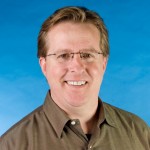 #4 – Live Webinars Introduced
This year we decided to really up the ante with our Fanatical Support. We have started with "Getting Started", "Using Workflows in SharePoint" and more. Sign up for a Webinar if you need help or a refresher course on what you can do with our Apps.
#3 – Guinness World Record obtained by Rackspace Hosting
In July of 2009 Rackspace built the worlds largest word search. In May 2010 we were notified that it was official. We are the World Record Holder's for the World's Largest Word Search. If you can find Sugarbear in there he'll buy you lunch.
#2 – Open Stack Announced
In July of this year Rackspace announced Open Stack. This is a GIANT step to making the cloud unified in terms of coding. Download the code here and get started in the revelution.

#1 – Managed Service Level on the Rackspace Cloud Servers
Rackspace® Cloud Servers™ with a managed service level extends our world-class managed services from our Managed Hosting offering to the Rackspace Cloud. This offer provides an additional level of support on Cloud Servers, which includes monitoring, operating system and application infrastructure layer support, and technical guidance.