As a Rackspace customer on Dedicated Servers, you already know about the perks of getting Fanatical Support™, powerful hardware, and receiving an industry leading SLA. Your business has become reliant on the speed and security of managed dedicated hosting. As your business continues to grow and cloud computing has become a popular hosting choice, you might see aspects of your business that could use the flexibility, scalability, and pay-as-you-go pricing that the cloud claims to offer. This is something that you can take advantage of without leaving the doors of Rackspace.
Rackspace Cloud Solutions
Do you need hosting for development, file storage, or social media? Do you have sites you use for marketing and interacting with your customers? These uses are all perfect candidates for cloud hosting. Here's a snapshot of a couple of cloud products Rackspace has to offer: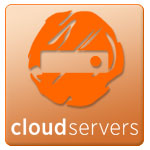 Starting at $10.95/month or 1.5cents/hour, you can spin up servers in minutes ranging from 256MB to 15.5GB. You can choose from a variety of Linux images and/or our recently released Windows images.   This product is good for testing/development purposes and preparing for unpredictable, scaling traffic.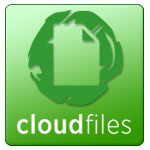 Store an unlimited number of files (each up to 5GB in size) starting at 15 cents per GB. We have partnered with Limelight Networks so you can take advantage of their CDN to serve media to your users all over the globe fast. CDN bandwidth starts at 22 cents per GB. This product is good for storing images for social media purposes or for back ups.
The API Makes the Cloud Easy to Manage
With the Rackspace Cloud API, we have developed an app for the iPhone, iPad, and Android so you can easily manage your cloud resources on the go. Further, we have many cloud partners using the API to build tools to further elevate the user experience.  Services such as Cloudkick and Univa make it simple to manage all of your servers—both dedicated and cloud in one interface.
Rackspace Customers Find Success Using Both a Dedicated and Cloud Solution
Many companies are finding huge benefits (and savings) by using both Dedicated and Cloud hosting from Rackspace including SpaBooker and Freshbooks.

SpaBooker, a division of SpaFinder, is a Software-as-a-Service (SaaS) scheduling and point-of-sale application aimed for the spa, salon and wellness industry.  For SpaBooker, business is booming, and their robust software system serves thousands of users a day, all over the world. They needed a hosting solution that could handle the load and always be available.
Rackspace was already SpaBooker's choice for managed dedicated hosting, to serve their client-facing application. But to handle their daily traffic, SpaBooker looked to the Rackspace Cloud—and found innovative solutions for their business:
SpaBooker serves their client facing application on Rackspace Managed Dedicated Servers.
SpaBooker's public-facing web sites are served on Rackspace Cloud Sites.
For their staging environment, they use Cloud Servers for Windows, where they can spin servers up and down for testing purposes.
By using a mix of dedicated and cloud products, SpaBooker came up with a perfectly customized solution for their business.
"When we set out to look for a cloud computing solution, we didn't hesitate to look at Rackspace Cloud, as we've been extremely pleased with the support we receive from the dedicated server team," says Daniel Lizio-Katzen, SpaBooker's managing director. "The fact that we can easily create new server instances for load testing, with a significant cost savings compared to traditional dedicated hosting, can't be understated."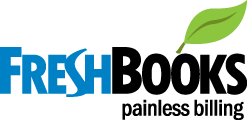 Another great example is FreshBooks, the online invoicing, time tracking, and billing software. As a leader in online invoicing and bookkeeping, FreshBooks helps over 1,000,000 professionals in more than 100 countries save time, get paid, and focus on their work.
With success comes traffic, and FreshBooks has a global customer base that requires 24/7 access to their application. They needed a hosting solution that could handle their demands for high-speed access, high availability, robust security, and redundancy they could rely on.
By combining Dedicated with Cloud, FreshBooks came up with a fresh solution that would keep their business humming along at a fast clip:
The entire FreshBooks application, including their databases and web servers, resides on Rackspace Managed Dedicated Servers.
Using Rackspace Cloud Files, FreshBooks was able to add a quota of document storage to each account, so clients can upload additional docs.
For its own employees, FreshBooks uses Rackspace Email as their email host, and a quarter of their employees use Rackspace Exchange-based email and calendaring.
FreshBooks simplified their hosting, and ensured that they can handle whatever growth and traffic comes their way.
"Rackspace has successfully supported the exponential growth we've experienced by providing the ability to expand our storage and hosting seamlessly, with no slowdown for our customers," says FreshBooks President and CEO Mike McDerment. "By moving to the Rackspace Cloud, we've also been able to deliver more value to our customers at lower costs."
Get Started

Both of Cloud Servers and Files are billed on a pay as you go model so you do not have to commit to long-term contracts. Fortunately, we've made it easier to integrate managed and cloud hosting solutions by offering integrated invoicing (just give your Account Manager a call and we'll set it up). We're continuing to work on new features to save you time and money by using dedicated and cloud solutions together. To discuss further how Cloud solutions could invigorate your business, give us a call.