Register here for the webinar on Wednesday, July 18 from 1 p.m. to 2 p.m. CDT.
As a web developer, have you ever wanted a server for development, but couldn't or didn't want to deal with getting one? When my desktop operating system or hardware wasn't fitting the need over the last 17 years, I've often used servers for testing and often for development. As virtualization got better, I used that a lot so I could separate my development environment from my productivity environment. However, I often ran into resource problems, like lack of RAM. But lately, the maturation of virtualization and the cloud has made on-demand servers a reality.
Rackspace is sponsoring a series of three webinars in which I'll discuss and demonstrate setting up the perfect development environment in the cloud. I'm always amazed when I hit that button, "Create Server" and less than 15 minutes later, I can Remote Desktop into a fresh Windows Server 2008 R2 server image from anywhere.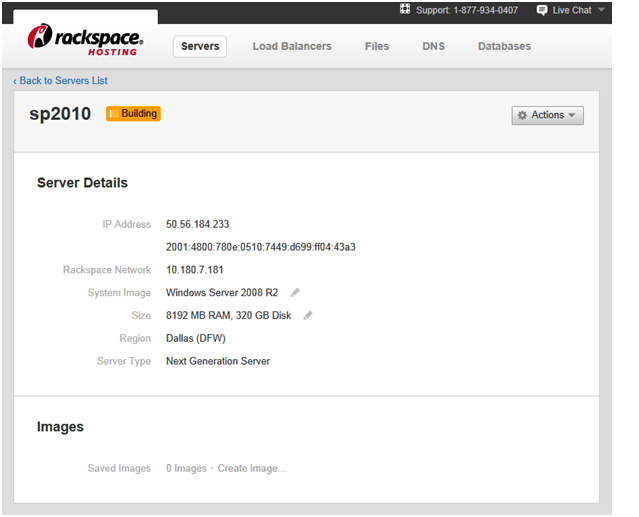 The first session is next Wednesday, July 18. In it I'll cover the first steps of setting up a SharePoint development environment on the Rackspace cloud. I plan to take advantage of my new teammate Shane Young's work and follow closely to Chapter 1 of "Real World SharePoint 2010: Indispensable Experiences from 22 MVPs," which is titled "Building a Perfect Test Environment for SharePoint Server 2010." If you'd like to prepare, you can read the whole chapter in the Kindle sample download on your PC or tablet.
By the end of this webinar series, you'll have seen the entire process of creating a SharePoint Development Environment from sign on and boot up to hello world solution package deployment.