A lot has happened since I introduced myself to you here. We're continuing to listen to our customers and we have accelerated our product releases and geographic coverage in response. Just since January, we've launched Cloud in the UK, Cloud Load Balancers, Akamai CDN to all of our Cloud Files customers, new iPhone and iPad apps, Ubuntu on Managed Cloud, higher throughput limits on Cloud Servers, a number of features to our Cloud Files product, and many more. Today, I want to share with you the progress we're making using open source, namely OpenStack. A significant part of our focus over the remainder of the year will be transitioning our Cloud Server code base to OpenStack Compute, also known as "Nova." This strategic decision has many implications that will affect the majority of our customers so I want to highlight a few changes.
XenServer
We will shift our hypervisor to Citrix XenServer from our current Open Source Xen, which we call "Xen Classic." XenServer is being well-adopted by our customers and partners and is the hypervisor we currently use for our Windows offering. Standardizing on one hypervisor will ensure a smoother transition to OpenStack. We are aware of some functionality differences including the inability to downsize a slice. However, we have thought through this and feel the added benefits of XenServer, including its out-of-the-box capabilities, management features and APIs, outweigh the drawbacks of not being able to size down.
Moving Cloud Servers to the OpenStack Compute ("Nova ") code base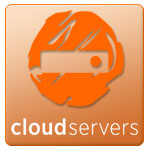 The current strategic goal for Cloud Servers is to fully transition first to XenServer and then to the OpenStack code base.  To get there we will first aim for feature parity between Nova and our current Cloud Servers offering while moving to a common API across our current Cloud Servers offering and Nova.  We will strive to make this process as smooth as possible for our customers as we prepare for the future.
OpenStack's Cactus release has allowed us to make significant strides in this transition. XenServer support is now a strong part of Nova. Many core public cloud features have been added in Cactus that closes the gap on feature parity. We are approaching the close of final details on an API that can be run on both Nova and Cloud Servers. The progress on all fronts is continuing to accelerate. We feel confident that we can stay on track to deploy Nova to our Rackspace customers later this year.
Another area of focus for Rackspace is a discussion around expanding Nova's networking capabilities into a robust, flexible network as a service offering. It is exciting to see a large number of industry leaders working together in the open to evolve the thinking around leveraging network services in the Cloud.
Load Balancing


On Tuesday, we announced the general availability of the Cloud Load Balancers service.  While this service was initially developed internally, we are excited about releasing this codebase into the open.  At the OpenStack Design Summit, we will be hosting sessions on the product and technology and begin design discussions around version 1.1 of the service.  Initially, we are proposing this as an affiliated, incubated project of OpenStack. We still have a lot of work to do to make the code more readily deployable and usable for the community, but we're excited to begin working with the community to develop a ubiquitous load balancing service.
Block Storage
As we look forward to the Diablo release of OpenStack and beyond, we are excited about getting involved in projects outside of just compute and object storage. Block storage is one of those projects and we look forward to sharing our proposal at the upcoming design summit.
Relational Databases
Also at the design summit, Rackspace will be leading sessions to discuss our work and research around relational databases. Work on this effort has been focused on feature development within Nova on the underlying infrastructure control code.  Our engineering leads will discuss how we are approaching this problem and begin engaging the community on a more common approach.  As we've started working through this project, it has become apparent that a number of the problems we are solving are widely applicable to other types of products and services users may choose to build in the future.  We want to start a discussion on the best approach to solve these problems and engage the community as we continue developing products and services to build relational databases in the cloud.
And there's more!


We are offering a proposal and prototype for a common identity service for all OpenStack projects. This is a first step towards supplying the glue that holds OpenStack services together and allows them to interoperate with enterprise IT systems.
Also, we have placed our Cloud Servers API spec in OpenStack for the community to drive it forward. We have proposed an extension mechanism that allows anyone to publish their own extensions to the API in a way that allows for popular extensions to get promoted to native APIs. This mechanism will enable an ecosystem that allows for an open API evolution.
We are moving quickly so check back for updates on these initiatives over the coming weeks and months. If you're a customer who is affected by any of these activities, we will communicate more details to you directly. And if you're at the OpenStack Design Summit, look me up – I look forward to meeting you and discussing these initiatives and the future of Cloud products.
Mark
@interrante