In a recent webinar, we showcased "Using DevOps Tools to Achieve Continuous Integration." A full recording of that webinar and the presentation slides are available now.
This topic is of great interest in the market and more than 700 people registered for the webinar. In case you missed it, in this one-hour recording you will learn:
To test and deploy your app using open source tools
How DevOps Automation Service tests our Chef Cookbooks
Practical examples on how our team is using Chef cookbooks
To build CI pipeline using Chef Cookbooks and Jenkins
Lessons Learned
During the webinar, we polled the audience and we learned that a significant number of attendees do not use configuration management tools today, and that the majority does not perform deep testing for infrastructure and application deployment.
Check out the poll results: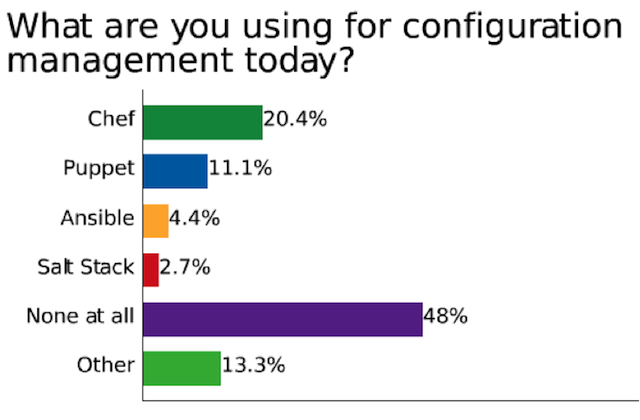 For more information, check out the DevOps tools supported by Rackspace specialists.