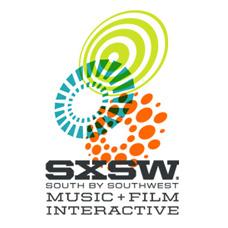 Every year, Rackspace gets heavily involved in SXSW and this year will be no different. It's an event that brings some of the brightest minds in the tech industry into one vibrant city, right up the road from our headquarters.
With SXSW 2011 being right around the corner, now is the time to pick the SXSW panels that you are most interested in hearing about. The SXSW PanelPicker allows the community to have a significant voice in programming Interactive, Film, and Music conference activities for SXSW.
Rackspace has submitted five different panels for the Interactive event. Here are the various Rackspace panels you can vote on:
Jonathan Bryce will be discussing interesting new industry efforts that are underway to architect next generation databases that can scale massively by pairing open source databases and content management technologies with cloud computing. This panel will include discussions around traditional, distributive, non-relational databases as well as include discussions around popular open source platforms like Cassandra, Drizzle and Drupal.
Lew Moorman will lead this panel in exploring the state of open cloud standards, relevant players, and benefit to end users, including the acceleration of cloud technologies and the ability to freely move workloads from private to public clouds, or among different service providers.
Bill Boebel will provide effective tips on how to transform your culture from startup to big business after the "marriage" without losing the magic. Rackspace acquired Webmail.us in 2007, and today an astounding nine out of the ten original employees including the founders are still at the company and going strong.
Rob Lagesse will discuss how social media is a relationship enabler and how job functions and industries are changing in large part to the new social web. This panel will cover best tools to make the most out of the connections you make through social media.
Rob Lagesse will discuss how critical it is to understanding how to address everything from a crisis to the everyday question quickly and effectively with customers via social media. Learn about some of the biggest flubs from 2010, how the ball was dropped and what could have been done differently.
Voting is Easy – Here's how to do it:
First, create a PanelPicker account. If you have set up a PanelPicker account previously, click here to sign in. After you have signed up for an account, you will receive a verification e-mail. Click on the link inside this e-mail and you will be ready to go.
Voting ends 11:59 CDT on Friday, August 27.
For more information, please visit http://panelpicker.sxsw.com