This post was written and contributed by Chloe Jackson, Senior Marketing Manager for Rackspace Cloud Tools Partner, Wavemaker.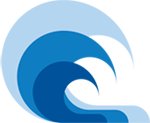 Have you ever tried to find a really easy-to-use, open source, WYSIWYG development platform that includes direct deployment to The Rackspace Cloud right out of the box?  Yes?  Then you're in luck.  WaveMaker just so happens to be exactly what you're looking for!
Let us tell you a little bit more about it…
WaveMaker's mission is to eliminate complexity in web and cloud application development so that developers everywhere can get their jobs done more quickly and with less hassle.  To that end, we have built the easiest, most intuitive cloud development platform available.  And did we mention it's open source?
But don't just take our word for it – WaveMaker is supported by a 15,000-strong developer community and customers like the Center For Disease Control, Macy's and KANA. WaveMaker's visual, drag and drop tools can flatten your Java learning curve by up to 92%!  For example, SAIC just recently used WaveMaker to cut the training time for college grads to become proficient in building Java web applications from 2 years to 2 months.
Even better, WaveMaker can eliminate over 90% of the code required to build form-driven web applications. For example, National City Bank migrated a a 26,000-line .NET application to WaveMaker, using only 330 lines of code – that's 98% less code!
As if all that is not enough, how about slashing maintenance costs by 75%?  WaveMaker customer KANA is deploying call center software based on WaveMaker to over half of the Fortune 500. KANA expects their SaaS customers to save over 75% of their maintenance costs by using WaveMaker's drag and drop tools to customize and extend their call center solutions without custom coding.
Oh – and did we mention that WaveMaker applications also include built-in support for multi-tenancy and elastic scaling?  WaveMaker also includes one-click database import, one-click creation of CRUD data forms, rich data entry field validation, built-in data grid pagination, auto-complete search boxes, support for single sign-on security and role-based access controls, support for all the major databases, J2EE application servers and browsers, and…the list goes on.
What's most important, however, is that WaveMaker – like Rackspace – believes in open standards.  That means we're not only the easiest way to build cloud applications but also the most standards-based.  WaveMaker's studio generates plain 'ole standard Java .war files that you can extend in any Java IDE and deploy to any Java server.  Just another way we're trying to help eliminate application development complexity.
Try out WaveMaker's WYSIWYG development and one-click deployment to The Rackspace Cloud, try us out online at cloud.wavemaker.com or download the desktop version at wavemaker.com/downloads.
To learn more, don't miss the upcoming webinar. Here are the details:
Title: Build and Deploy Rackspace Cloud Applications in Minutes
Date: Thursday, July 22nd
Time: 1pm CST
---
Paul Ford, from Rackspace Corporate Development, is Your Connection to the
Rackspace "Cloud Tools Partners" Ecosystem
. To find out more about how WaveMaker and other tools can increase your productivity, satisfy your IT needs, and generally make your life easier, contact him any time at
paul.ford@rackspace.com
---