We Want to Hear from You!
Filed in by Angela Bartels | August 19, 2010 11:54 am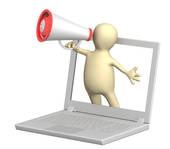 Customer feedback is what drives the decisions made here at Rackspace. We're always listening to customers whether over email, on the phone, or in person and it's the feedback received that drives our development efforts. We just launched a new way for you to offer your feedback as well as see what others are suggesting. Visit feedback.rackspacecloud.com[1] to get involved. This forum also provides an easy way to vote on the suggestions that matter to you. We're here and we're listening.
Endnotes:
feedback.rackspacecloud.com: http://feedback.rackspacecloud.com/
Source URL: https://blog.rackspace.com/we-want-to-hear-from-you/
---