This is a guest post written and contributed by Mathias Biilmann, co-founder of Webpop, a Rackspace Cloud Tools partner.
As the co-founder of Webpop, I am pleased to join the Rackspace Cloud Tools program.
Webpop is a fully hosted CMS for web designers and their clients, built to make it easy for a web professional to setup a custom designed CMS backed website that their client can keep up to date.
Web designers get an in browser code editor with full access to all the HTML, CSS and javascript, while their clients get a simple, non-branded, on-site editor that makes it dead-easy to update their site.
One of our goals, when we set out to create Webpop, was to take all the hassle out of working with a CMS: No installation, no updates, all your projects in one place and no need to worry about performance or uptime.
In a way we wanted to do for our clients, what Rackspace does for us. By using the Rackspace Cloud we get to focus on writing great software without having to worry about hard disks needing replacement, servers breaking down at bad times or not having enough resources around to handle traffic spikes.
We think designers should focus on designing and building great websites for their clients, so we've built our system to take care of all the rest. No installation, no maintenance, no updating and no worrying about performance and uptime.
Rackspace's Cloud has given us a great platform to build on (You can read our story of how we have built Webpop on top of the Rackspace Cloud on our blog). Right from the day we started developing Webpop we mounted a small cluster of inexpensive 256MB instances. That enabled us to build a truly distributed architecture from day one without incurring any great cost. As we've grown Rackspace's neat server resizing feature, the Cloud Servers API and the automated infrastructure we've built on top of it has let us scale up as needed.
With Webpop, designers, front-end developers and agencies can now easily take advantage of the high uptime, the thick pipes and the excellent performance of the Rackspace Cloud, without having to know about configuring load balancers, monitoring server performance or provisioning new servers during traffic spikes.
Just like Rackspace lets us focus on what we do best, we give designers the chance to forget about hosting issues and focus on being creative and bringing real value to their clients.
Learn more about Webpop's cloud based CMS offering on the Rackspace Cloud Tools site.
______________________________________________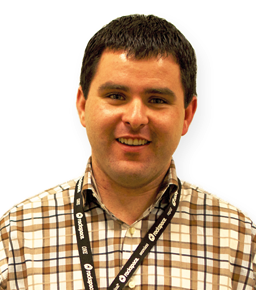 Cameron Nouri, from the Rackspace Business Development team, is your connection to the Rackspace Cloud Tools Partner Ecosystem. If you have developed solutions or services that makes life easier for people to take advantage of the cloud he would like to talk to you! You can contact Cameron any time to learn more about this unique program and the benefits for your business.