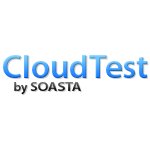 This is a guest post written and contributed by Brad Johnson, VP Product & Channel Marketing at SOASTA, a Rackspace Cloud Tools Partner.  SOASTA provides load and performance testing solutions available as on-demand cloud service.
What is CloudTest, and what is Cloud Testing? These are questions we're pretty used to answering at SOASTA, an original Rackspace Cloud Tools partner, offering both since the rise of cloud computing.
CloudTest is SOASTA's performance testing platform built to use public or private cloud resources to assure any web or mobile application won't fail under peak user traffic.
Cloud Testing is a new approach to quickly and affordably prepare web and mobile sites for daily and peak traffic that tests using cloud-based resources, capitalizing on the low costs, high scalability, and rapid setup and tear-down of the cloud.
In neither of these cases does the app being testing need to be in the cloud – we're a cloud application using the cloud to test the web apps wherever they reside.
Examples usually work best, so here are a few:
1) Rackspace as a SOASTA customer uses CloudTest to prepare Rackspace.com for peak load events
2) SOASTA as a Rackspace Cloud customer uses Rackspace Cloud Servers to simulate up to millions of web users for testing our customers' web and mobile sites
3) Rackspace Critical Sites hosting customers utilize CloudTest as a service to validate their application performance readiness for new deployments, updates and to prepare for large-scale events and promotions
As the pioneer in cloud testing, we've found that more than 75% of the companies we meet are not testing their websites for peak performance, so every test we run saves reputation and revenue.  What we also found is that what web teams lack is a simple, low cost way of testing websites everyday that can be scaled to millions of users when needed. So we just delivered CloudTest Lite to address this gap.
With CloudTest Lite, web teams are empowered with a FREE full-function test platform to test for everyday web traffic needs. Then, when ready, the same tests may be run at any scale by contacting the SOASTA team to leverage the full power of the Rackspace Cloud to simulate peak capacity and beyond.
Equip yourself or your team with CloudTest Lite and join us in the cloud testing revolution!
______________________________________________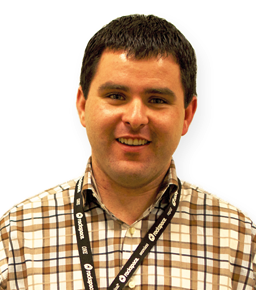 Cameron Nouri, from the Rackspace Business Development team, is your connection to the Rackspace Cloud Tools Partner Ecosystem. If you have developed solutions or services that makes life easier for people to take advantage of the cloud he would like to talk to you! You can contact Cameron any time to learn more about this unique program and the benefits for your business.