As the world becomes more high tech, the White House recognizes the importance of education programs to get Science, Technology, Engineering and Math (STEM) professionals in the workplace. The President is pushing for one million STEM graduates to fill this growing need.
The nationwide budget cuts played a factor as Brian Forde, senior advisor to the U.S. CTO Todd Park, had to deliver his presentation at SXSW Interactive via Skype as non-essential travel had been cut. Forde said that only 4.5 percent of college students in the U.S. were graduating in engineering fields, compared to 11 percent in Europe and more than 20 percent in Asia.
Furthermore, in spite of having higher graduation rates to their male counterparts, only 1.3 percent of women graduated college in an engineering major. Additionally, Forde said that of engineer graduates, only 13 percent of them were Hispanic or African American, a number disproportionate to the percentages that make up of the overall population.
Want more information on STEM? Check out our infographic on STEM Education.
The problem of STEM becomes two-fold: (1) getting more students interested, and graduated, in the STEM fields and (2) achieving a higher diversity among those graduates.
Forde said that there are plenty of challenges that exist today that could be solved by STEM professionals. Healthcare and energy are at the top of the list, and there is a strong need for scientists, engineers, computer scientists and developers to find solutions to these challenges. "If we don't have a diverse workforce, we limit the set of life experiences an engineering team will have, and consequently we limit the creativity that can be brought to bear. And really as creative problem solvers we're trying to identify the most simple, elegant solution," Forde says.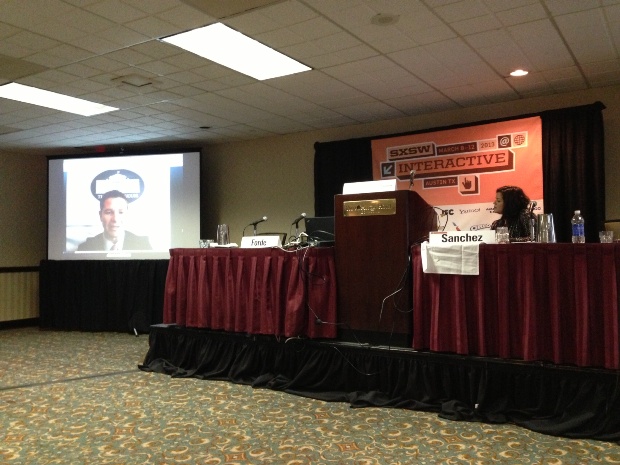 To help combat this, the White House hosted a Tech Inclusion roundtable in August and created five initiatives to help achieve the goal of adding one million STEM jobs in the decade. As Forde says, achieving this lofty goal will "take an ecosystem of entrepreneurs and developers to get there."
Here are the five initiatives that came out of this meeting.
America 2020 – Students can learn about technology through mentorship from STEM professionals. CEOs at science and technology companies are encouraged to commit 20 percent of their tech employees to teach and mentor at least 20 hours a year.
CS Online – This initiative aims to train teachers at the high school and collegiate level in computer science as well as today's web languages (such as PHP and Ruby on Rails). Teachers can then incorporate these languages into their curriculum. Nicole Sanchez, chief of staff for the Level Playing Field Institute, pointed out that, "There is a huge gap between the need of computer science teachers and the gap [of available] computer science teachers."
Connect2Tech – Sometimes the hardest thing is knowing where to start. Connect2Tech aims to eliminate this barrier by helping connect STEM programs to parents and youth of underserved communities. Additionally, they identify points of entry and assistance for aspiring entrepreneurs and coders.
HBCU Startup Initiative – To encourage more diversity in STEM and startups, there is a campus-based initiative at Historically Black Colleges and Universities (HBCU) to foster entrepreneurship. According to Diverse Education, "The initiative will be separated into three primary goals: exposing, educating and empowering HBCU students and faculty."
Mayor's Challenge – This initiative is designed to engage mayors, NGOs and private businesses in a community to come together and host their own local tech round tables around the country. The goal of these meetings is to help develop local economies and will be starting in Cambridge, Philadelphia, Chicago and Portland.
For more information on the White House Tech Inclusion initiatives, please visit www.whitehouse.gov/techinclusion.